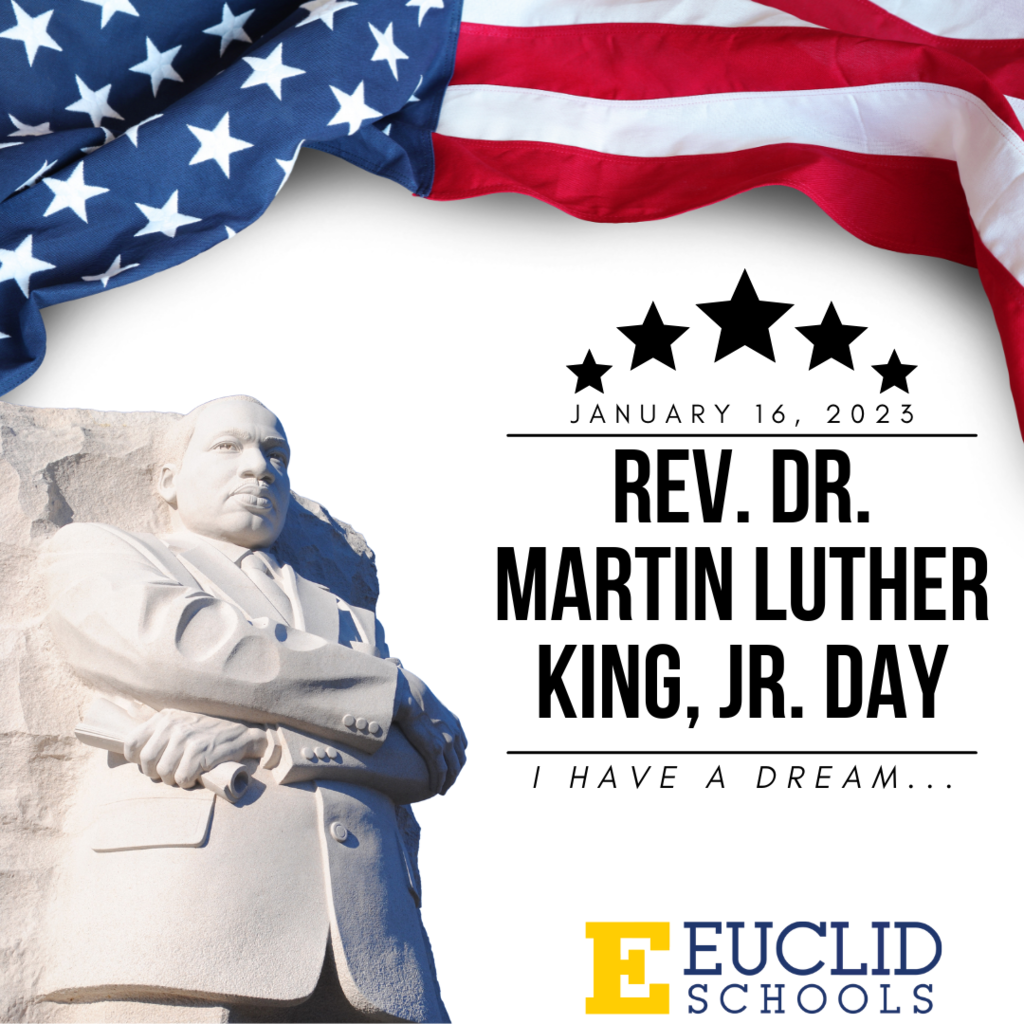 A reminder that there is NO SCHOOL tomorrow, January 16th, in observance of Dr. Martin Luther King Jr. Day. Celebrate the life and legacy of Dr. Martin Luther King Jr. with some of our suggested events:
https://www.euclidschools.org/article/962246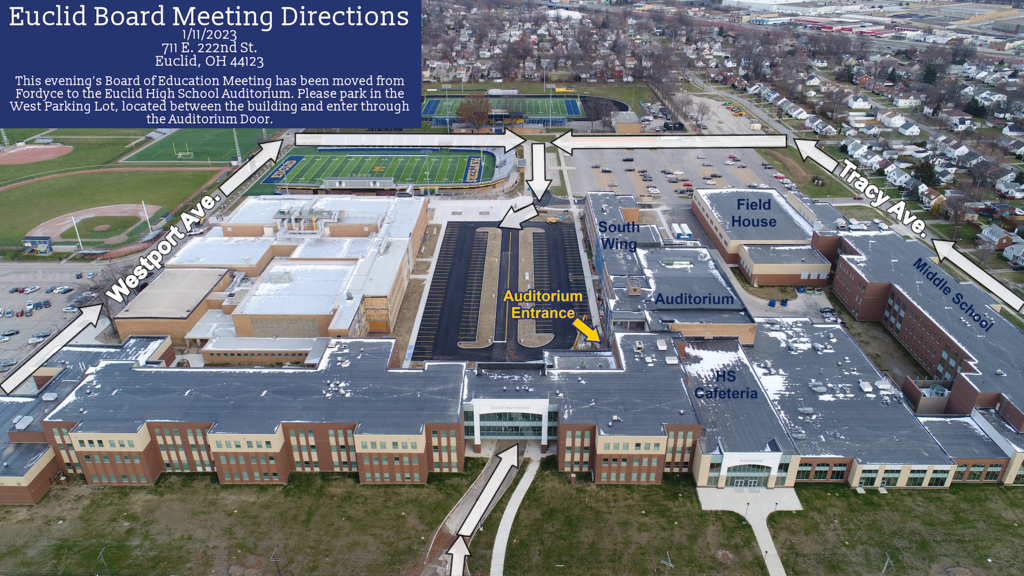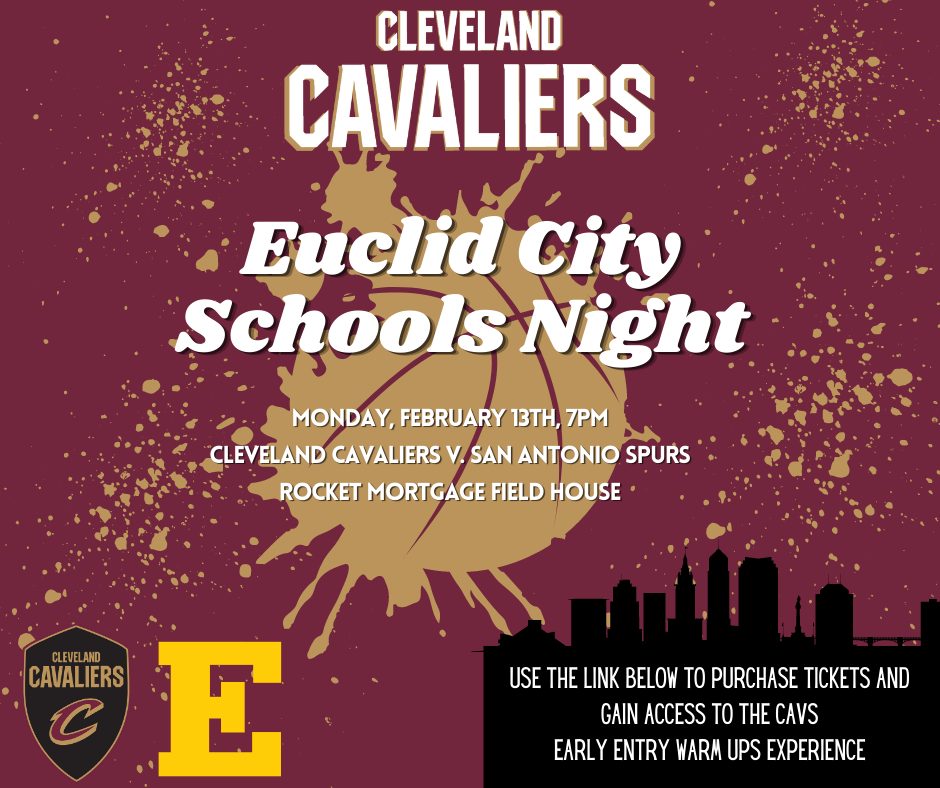 Santa Claus is coming to town tomorrow! Join us at Euclid High tomorrow morning for our Breakfast with Santa holiday event!

Be sure to join us this Saturday for breakfast, hot cocoa, crafts, and a picture with Santa this weekend at our Breakfast with Santa holiday event! Breakfast will be prepared and served by our Culinary Arts students. Admission is $3.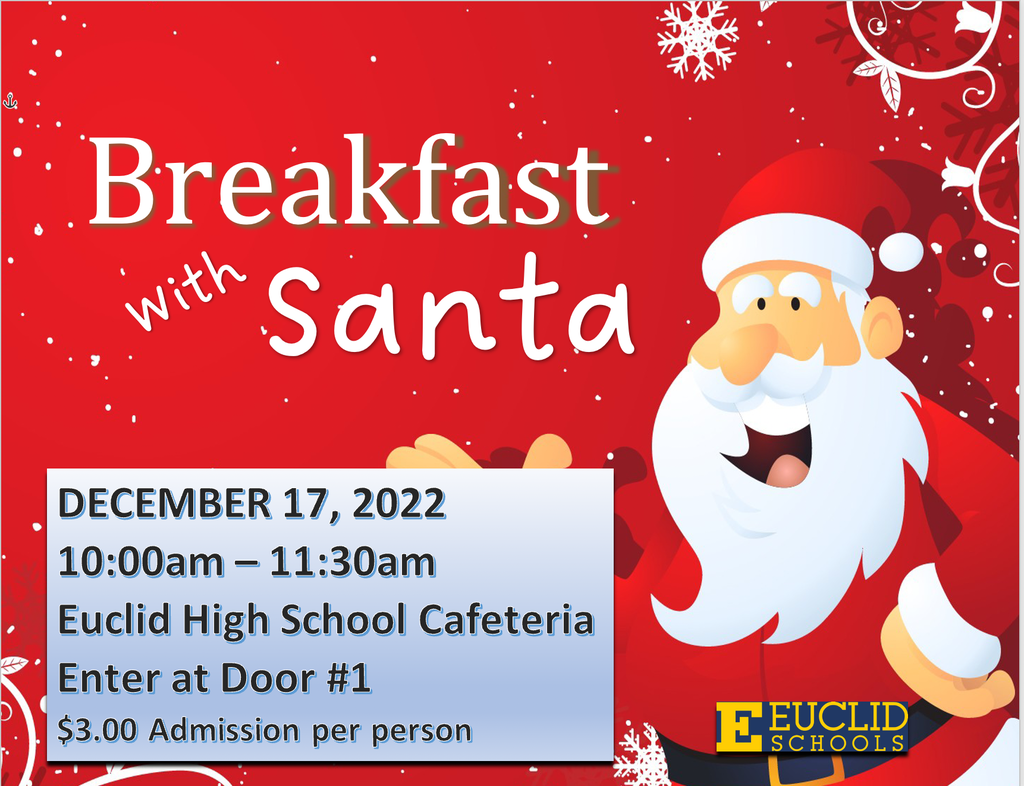 Santa is stopping by Euclid High School! Join us on Saturday, December 17th for breakfast, crafts and holiday cheer!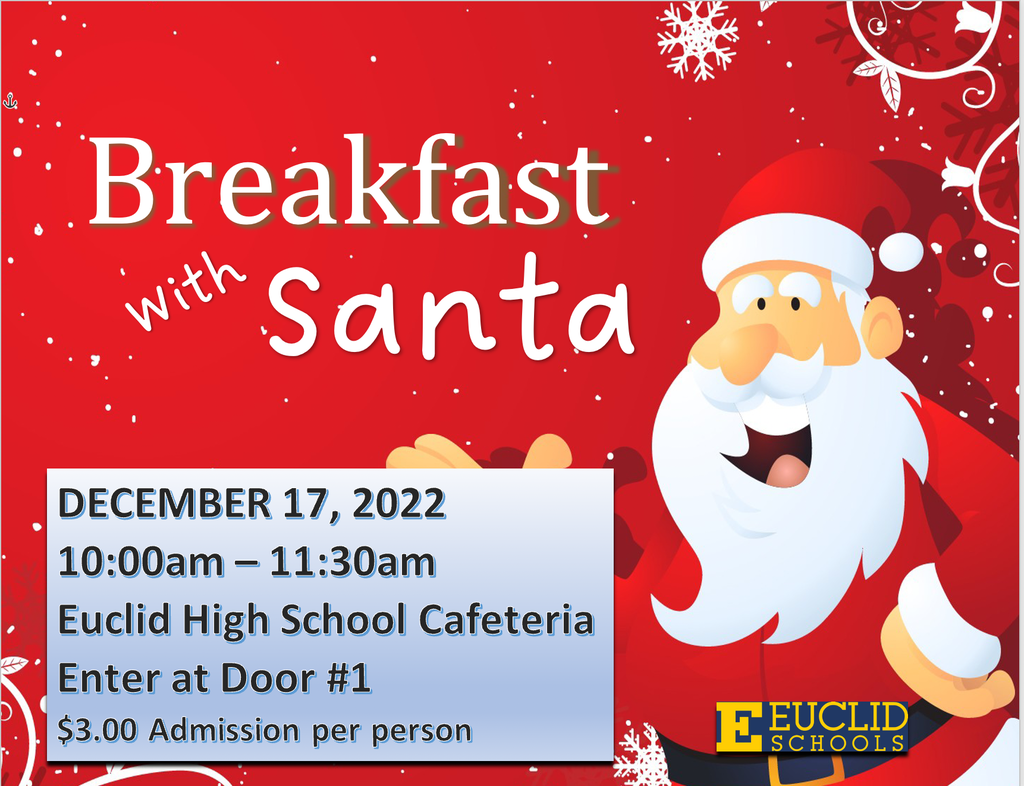 Third Grade Reading Guarantee Research shows that children who are not reading at a third grade level by the end of grade three will likely have difficulty learning in all classroom subjects in higher grades. Ohio's Third Grade Reading Guarantee (TGRG) is a program to identify students from kindergarten through grade 3 who are behind in reading and ensures that a support plan is put in place to help each child achieve reading success. Current state law requires students to pass the 3rd Grade English Language Arts State Test in order to be eligible for promotion to 4th Grade. Be sure to check the Infinite Campus Portal on Tuesday, November 22nd for a letter informing parents/caregivers if their Kindergarten through third grade student(s) is On-Track or Off-Track to meet the (TGRG) requirement. Additionally, any student that is "Off-Track" will have a Reading Improvement and Monitoring Plan that is also available in Infinite Campus. Please reach out to your child's teacher to have them further explain the Reading Improvement and Monitoring Plan that has been created for your child and how you can help.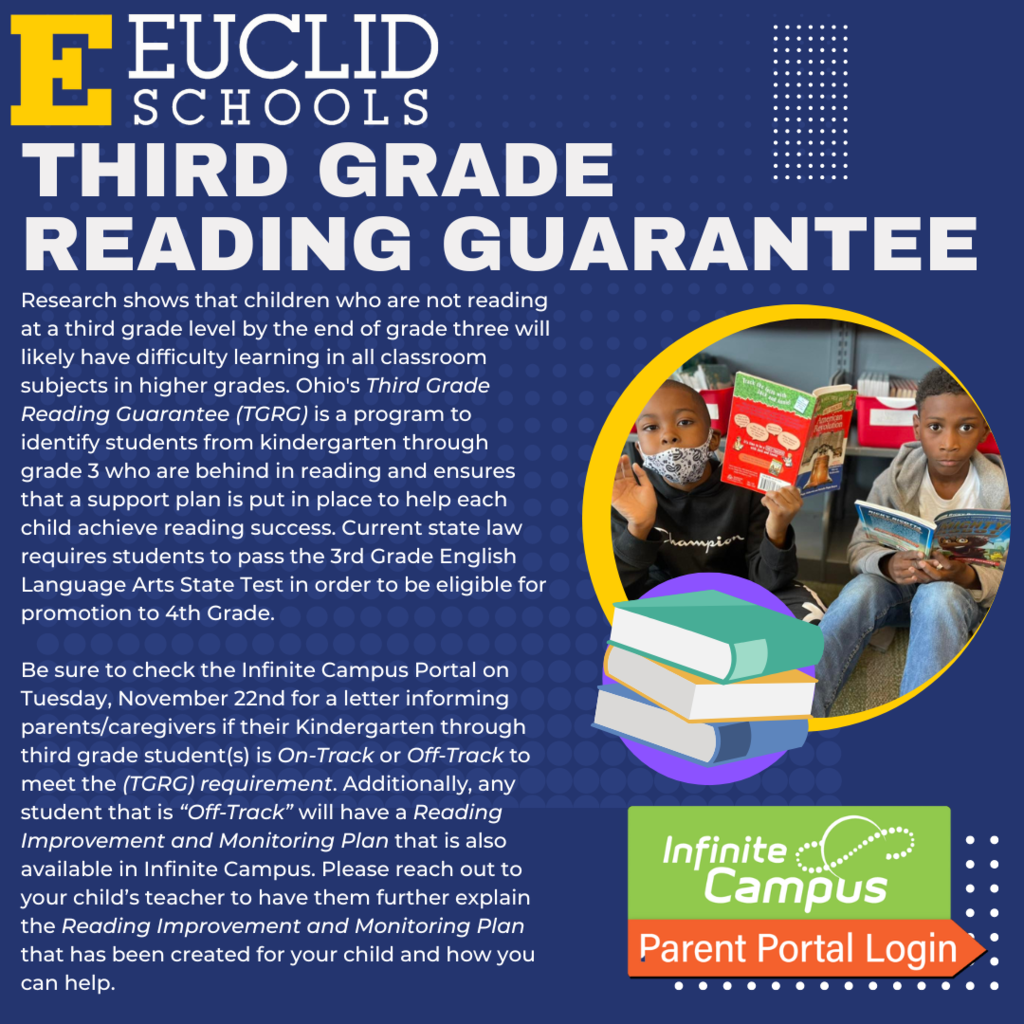 Today is the last day to register for our Thanksgiving Food Distribution. If you plan to join us, please scan the QR code to register. Distribution will take place at the Middle School from 4pm - 6pm.

We are one week away from our Thanksgiving Food Distribution. Join us from 4pm - 6pm at the middle school for pick up. Advanced registration is required. Scan the QR code below to register.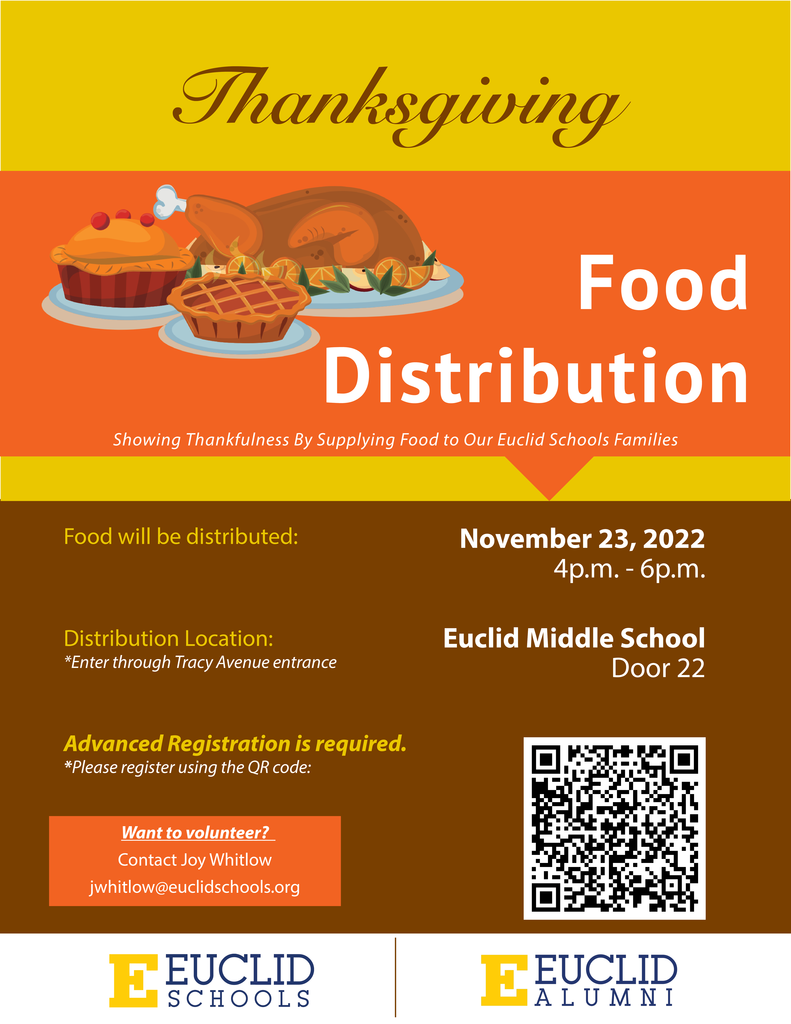 The season of giving is upon us! This Thanksgiving we are partnering with the Euclid Alumni Association to provide food to families for the holiday. If your family is in need, please join us on November 22nd for our Thanksgiving Food Drive. Register using the QR below.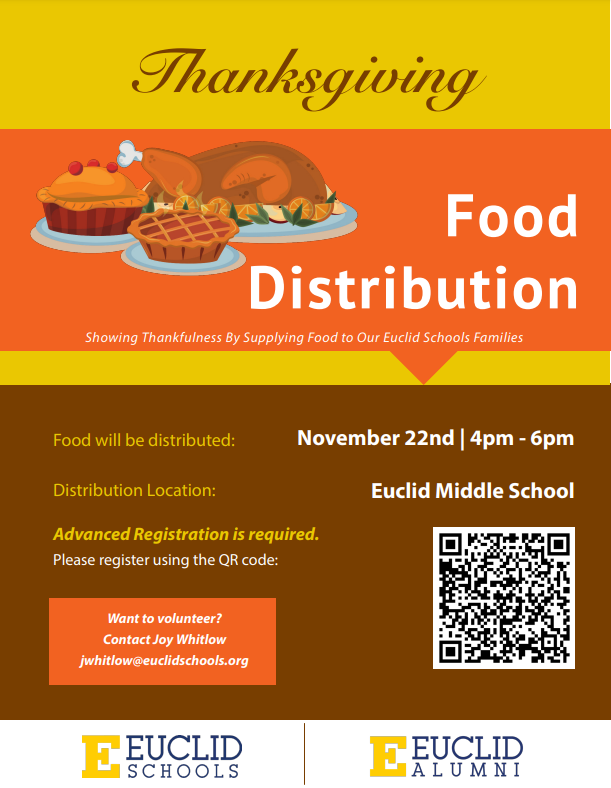 Tomorrow Heaven's Pantry will host a food, clothing and gas card distribution at Euclid High School from 9am - 12pm. This event is sponsored by Operation Ten City and free to the public. Be sure to head over tomorrow while supplies last.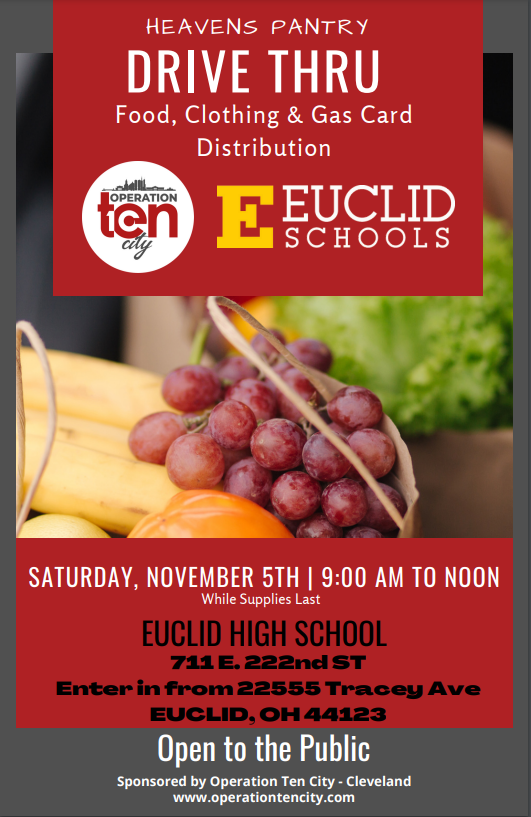 We hope to see you tonight at Euclid Criminal Justice Program's Trick or Treat Night!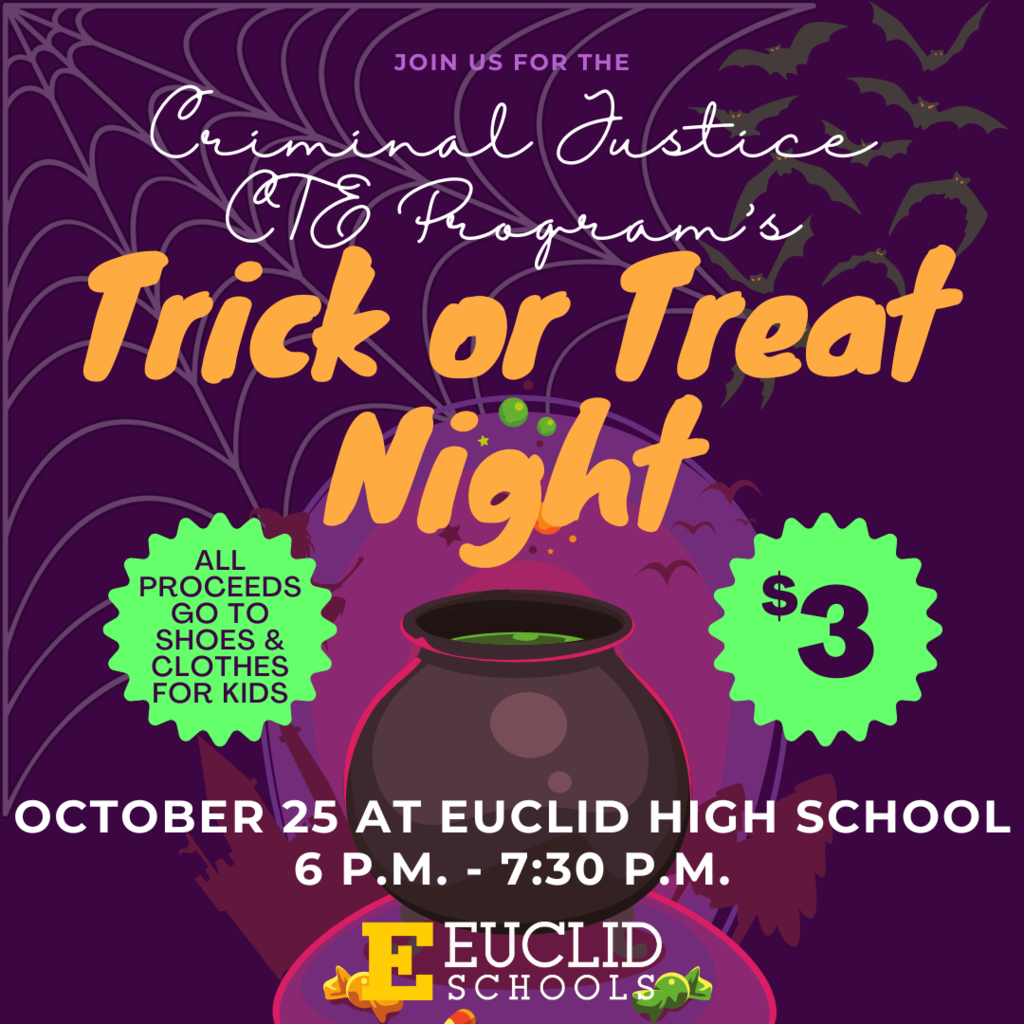 Tomorrow our Criminal Justice Career Tech Students are throwing a Trick or Treat Night at the High School from 6:00pm - 7:30pm! Over 30+ teachers, staff and students will be there to pass out candy! Participants must be Euclid Residents and 12 years old and younger. #OneEuclid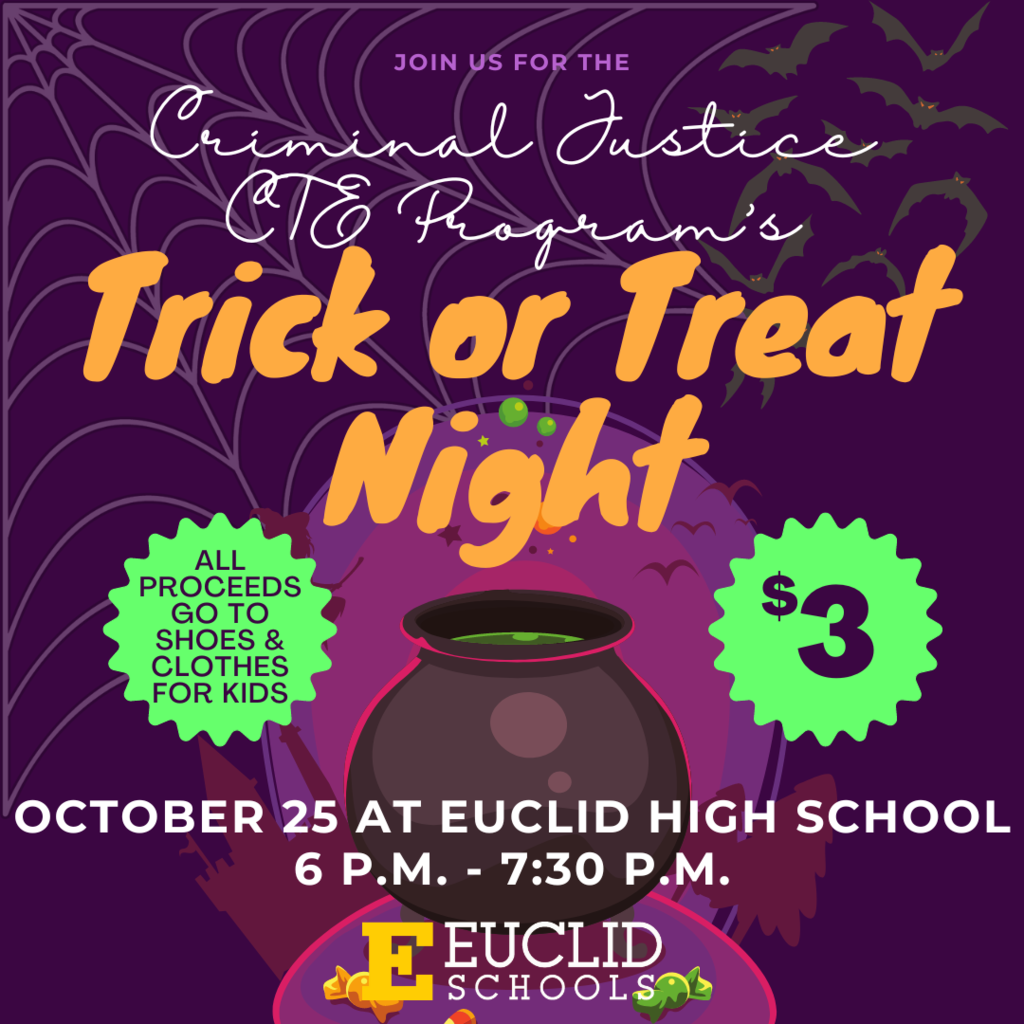 Remember there will be NO SCHOOL for Euclid Students K-12 tomorrow, Wednesday, October 19th for a Teacher Professional Development Day.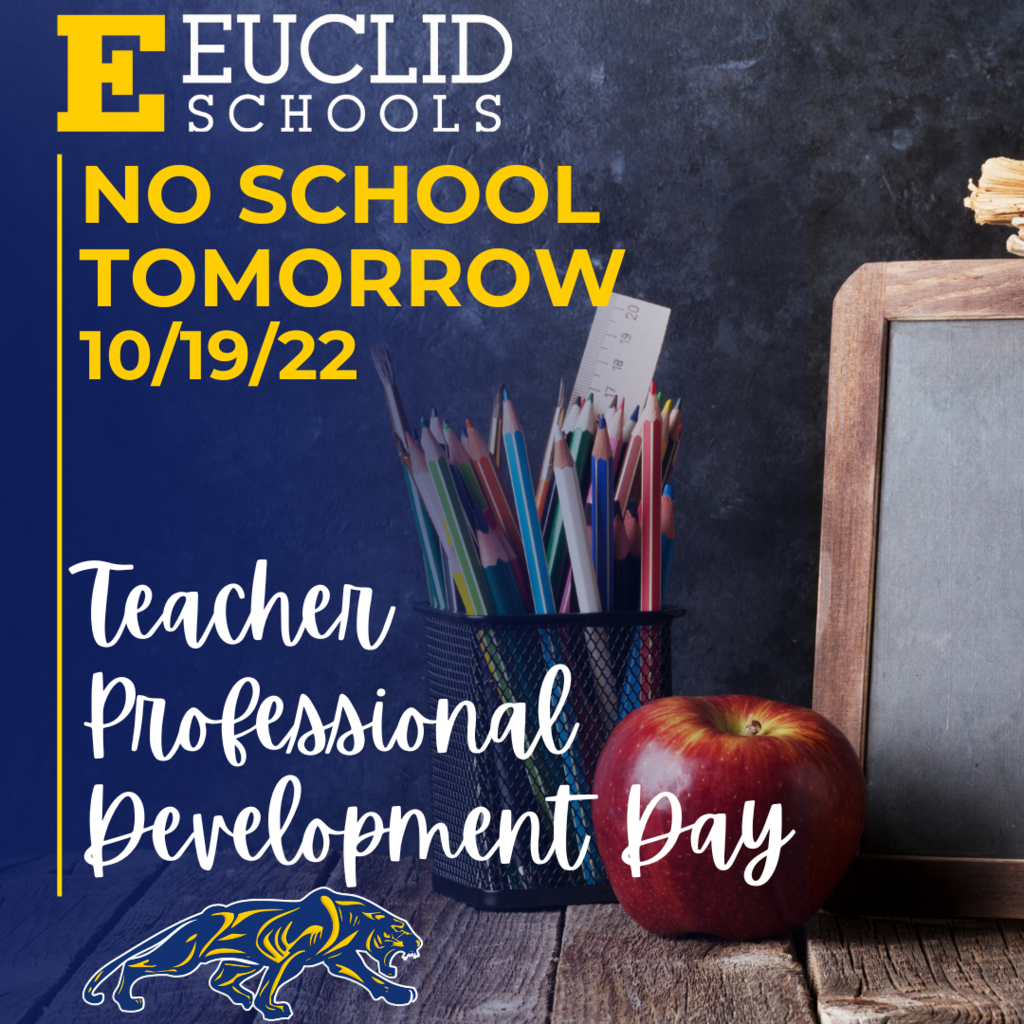 Tomorrow is NEOEA Day! There will be no school for students.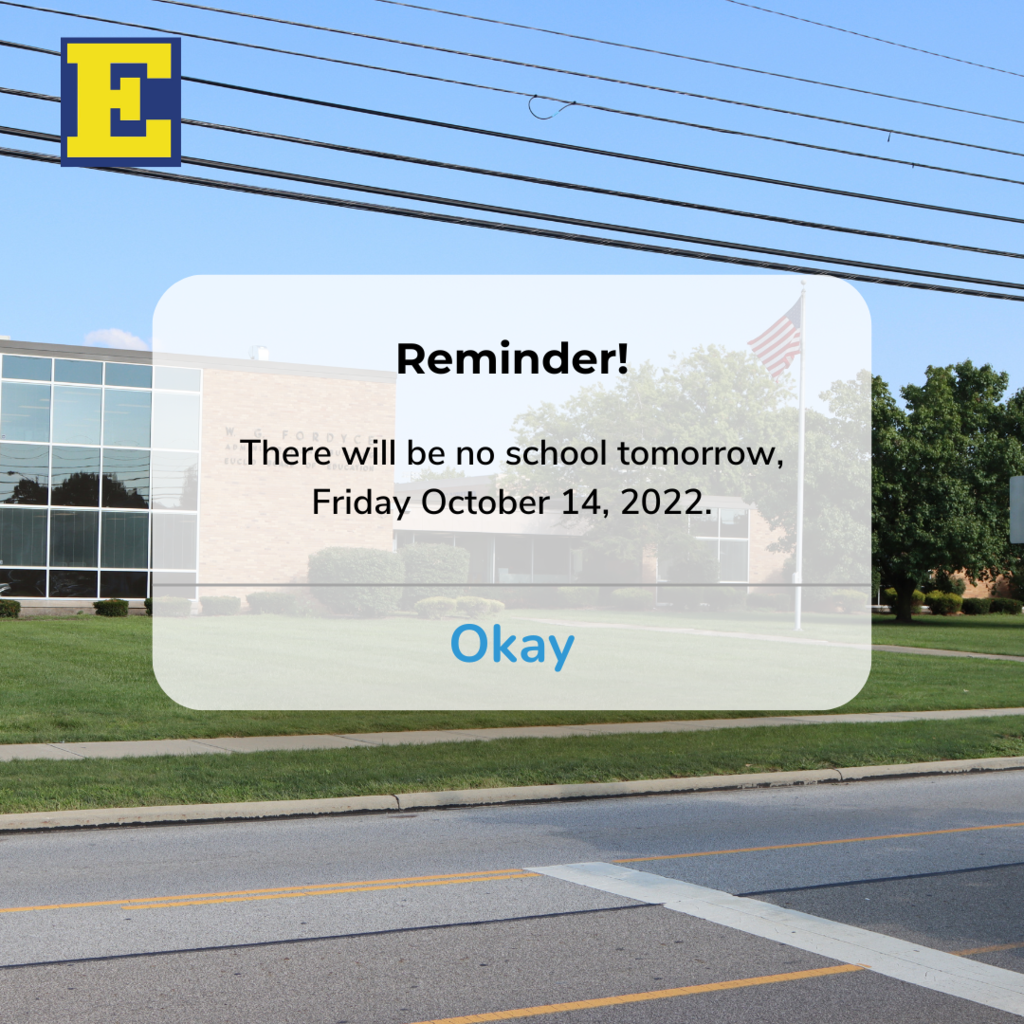 To recognize the National School Lunch Program, serving nearly 30 million children each day, Euclid Schools celebrates National School Lunch Week! "Peace, Love & School Lunch" highlights the importance of a healthy school lunch to student success in and out of the classroom.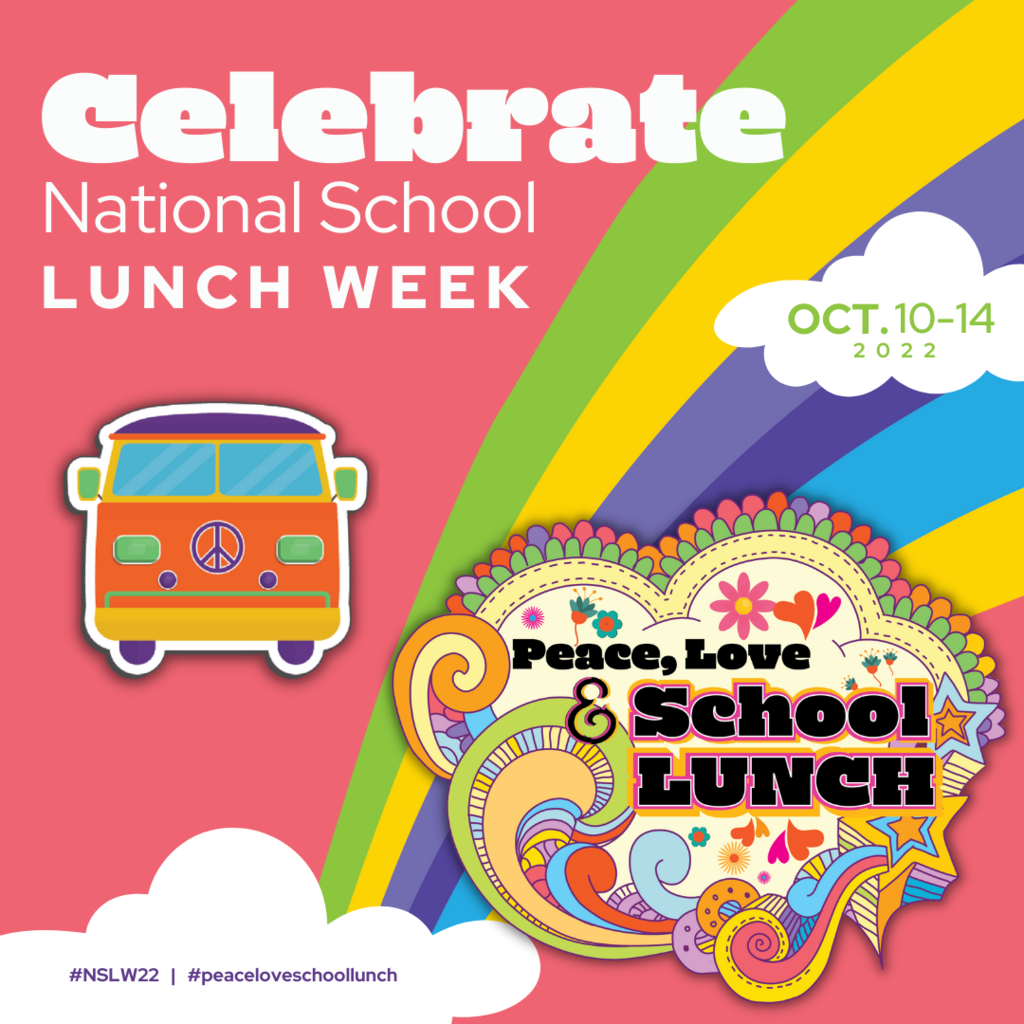 We will be hosting at Town Hall Meeting next Monday, September 26th at 6:00pm in the Fordyce Building Board Room. We will also simulcast this meeting on the Euclid City Schools Facebook Page. We will also host an Online Zoom Town Hall on Tuesday, September 27th at 11:30am. Both meetings will cover Student Success and Achievement in the Euclid Schools. This is an opportunity for Families and community members to learn more about the recent State Report Cards and the many ways the Euclid Schools are working to continue progressing in student achievement. You may submit questions, comments or concerns via email at
info@euclidschools.org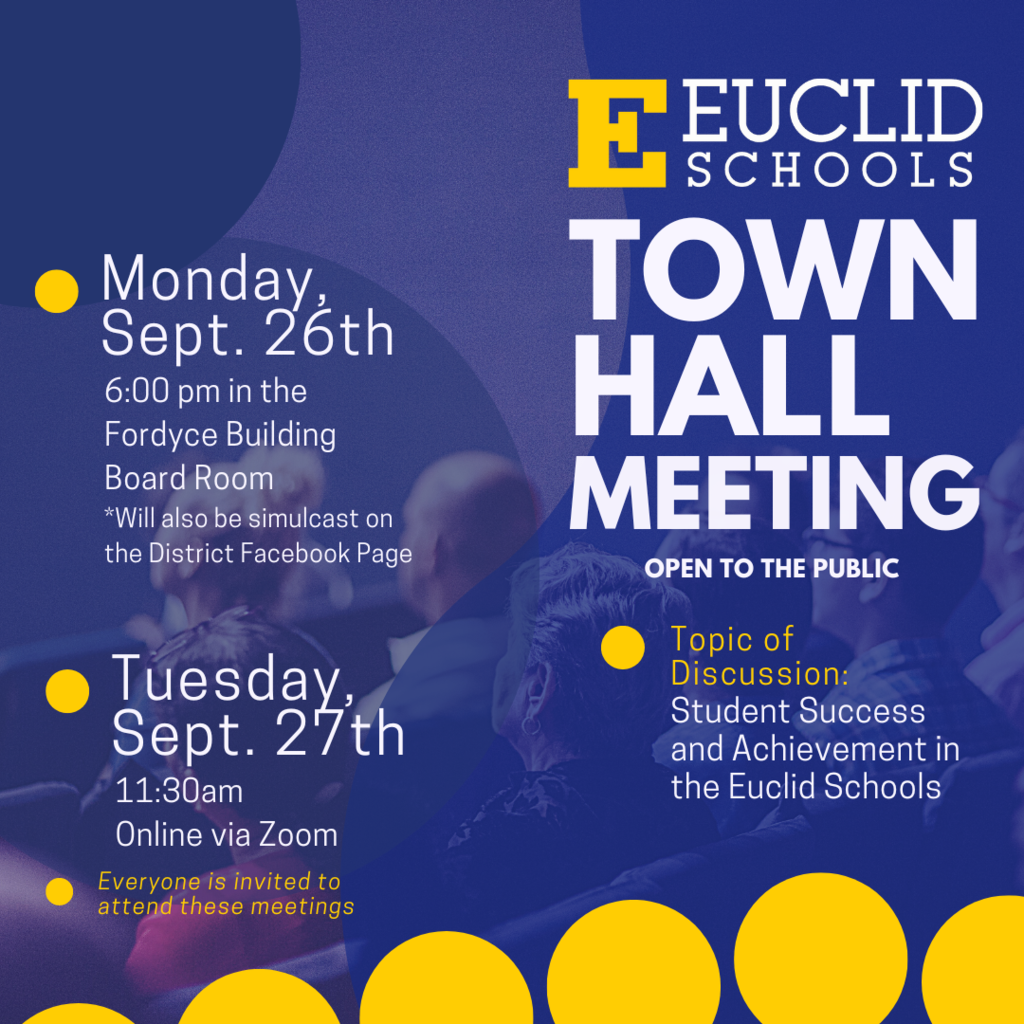 Fathers Walk 2022