We hope to see you tonight at Euclid Criminal Justice Program's Trick or Treat Night!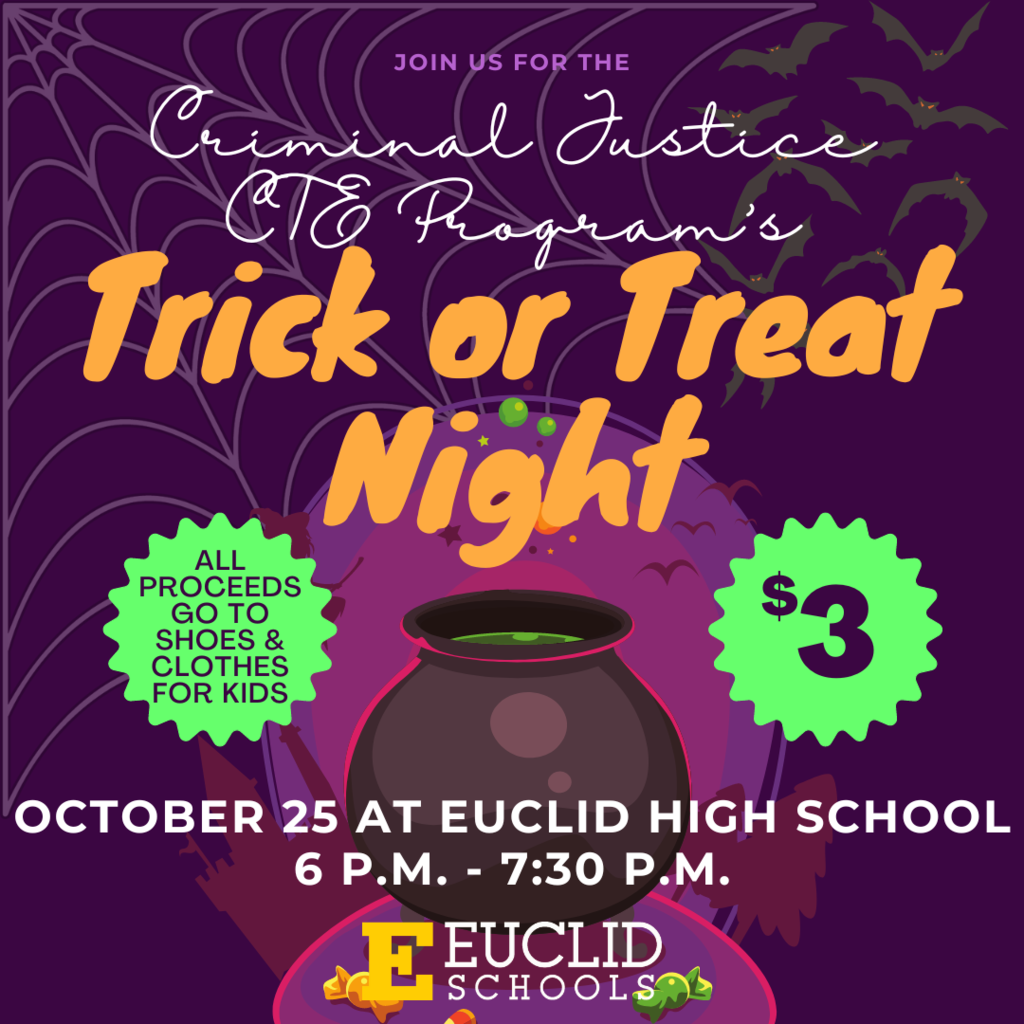 Tomorrow our Criminal Justice Career Tech Students are throwing a Trick or Treat Night at the High School from 6:00pm - 7:30pm! Over 30+ teachers, staff and students will be there to pass out candy! Participants must be Euclid Residents and 12 years old and younger. #OneEuclid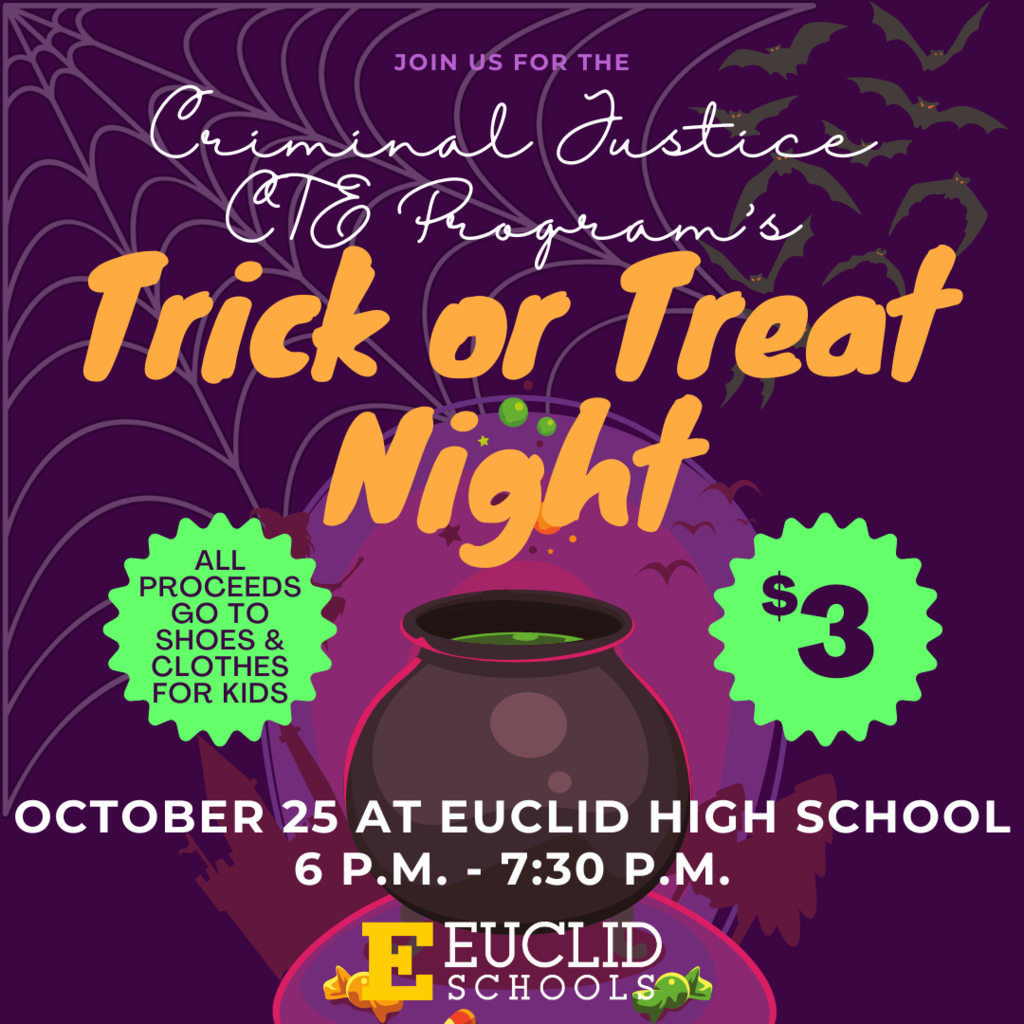 Remember there will be NO SCHOOL for Euclid Students K-12 tomorrow, Wednesday, October 19th for a Teacher Professional Development Day.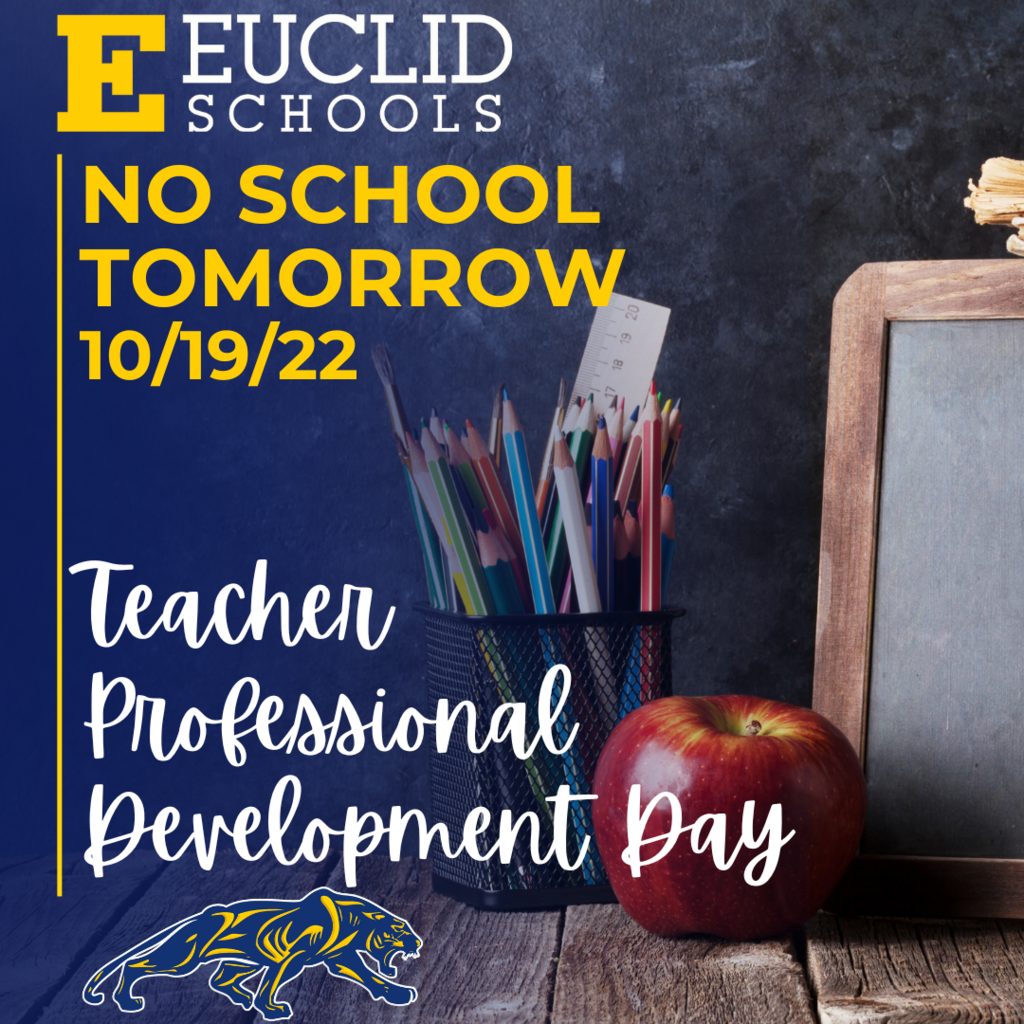 Tomorrow is NEOEA Day! There will be no school for students.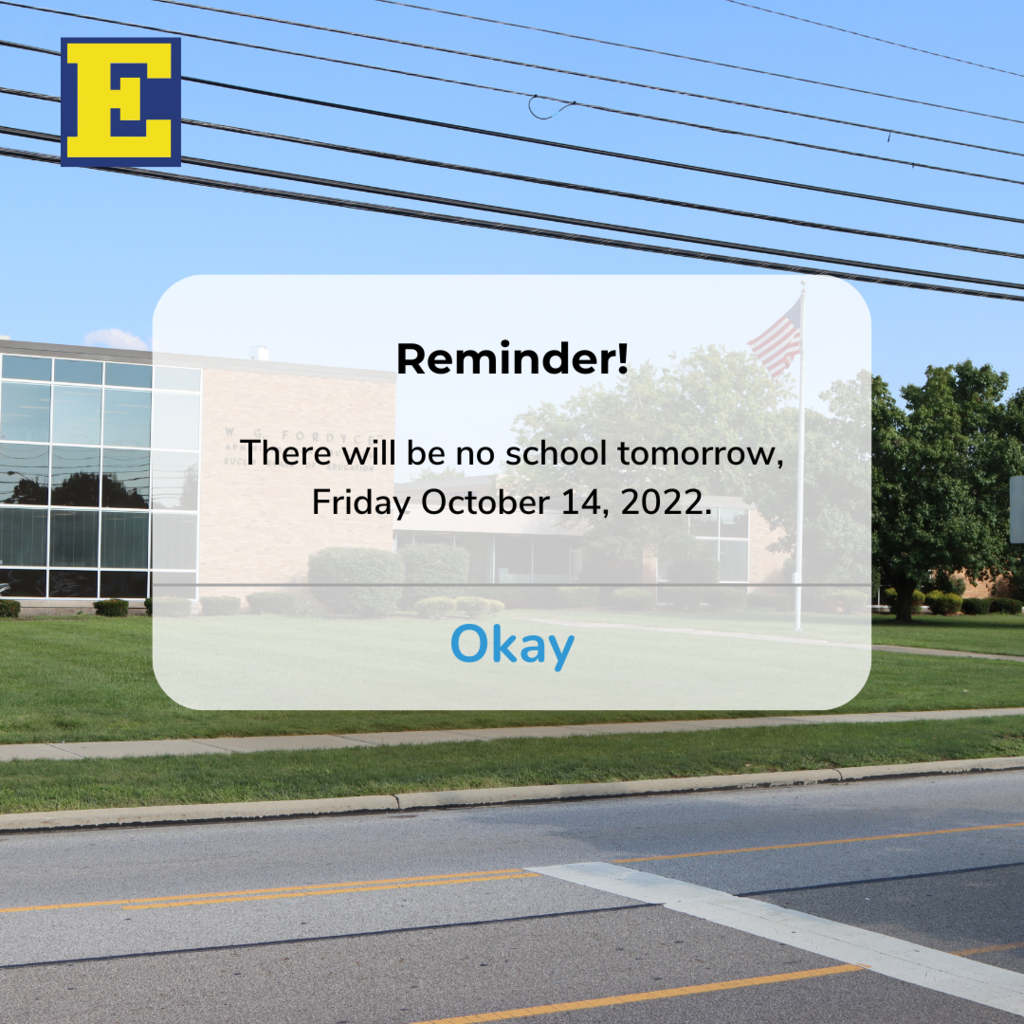 To recognize the National School Lunch Program, serving nearly 30 million children each day, Euclid Schools celebrates National School Lunch Week! "Peace, Love & School Lunch" highlights the importance of a healthy school lunch to student success in and out of the classroom.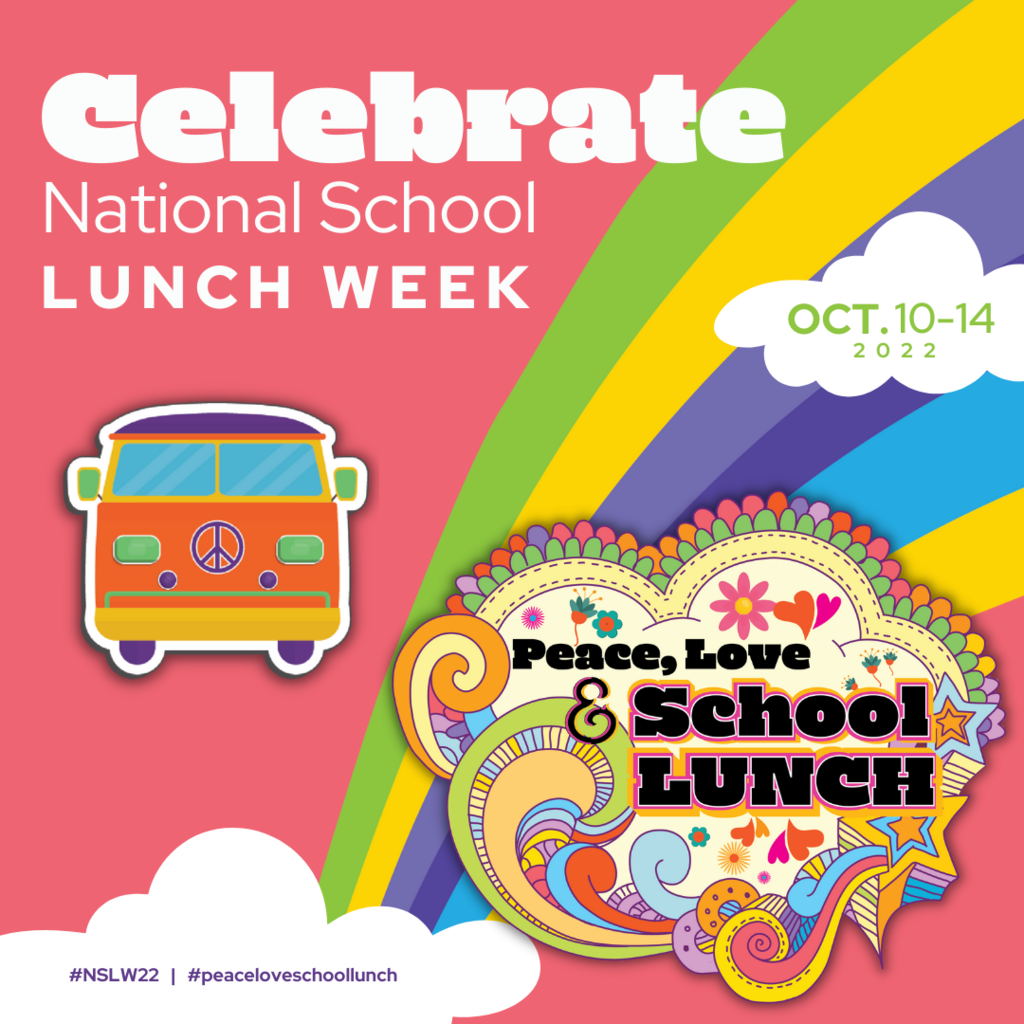 Our 700 Club Members joined us for a pancake breakfast featuring pancake flipping master Chris Cooks! These students all scored over 700 on at least one Ohio State Test last spring! #OneEuclid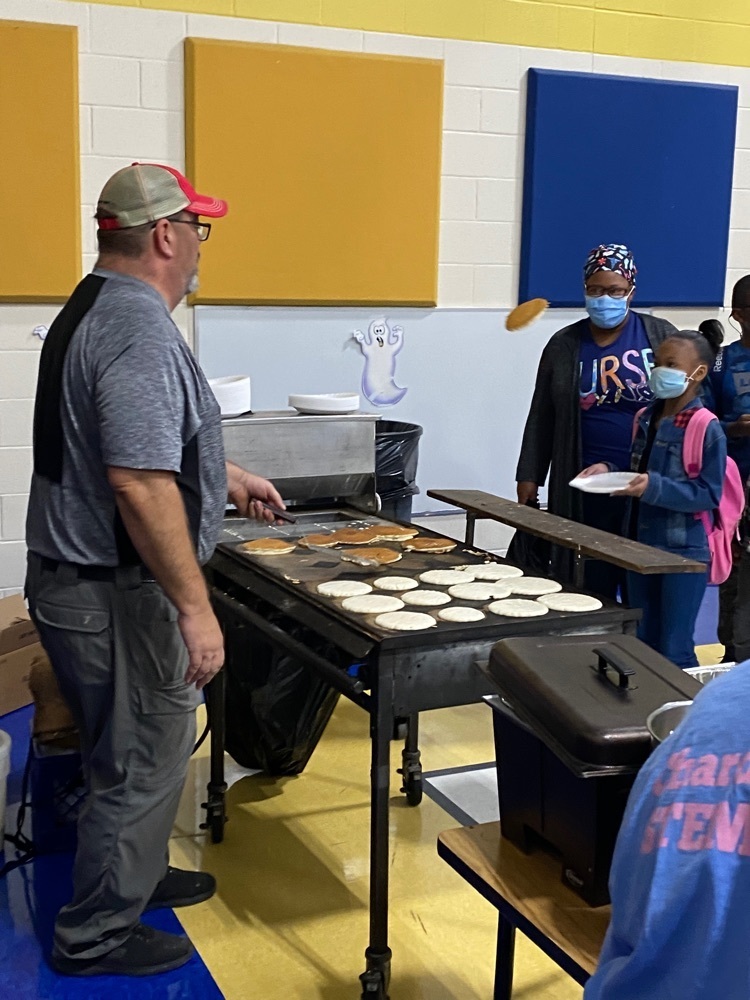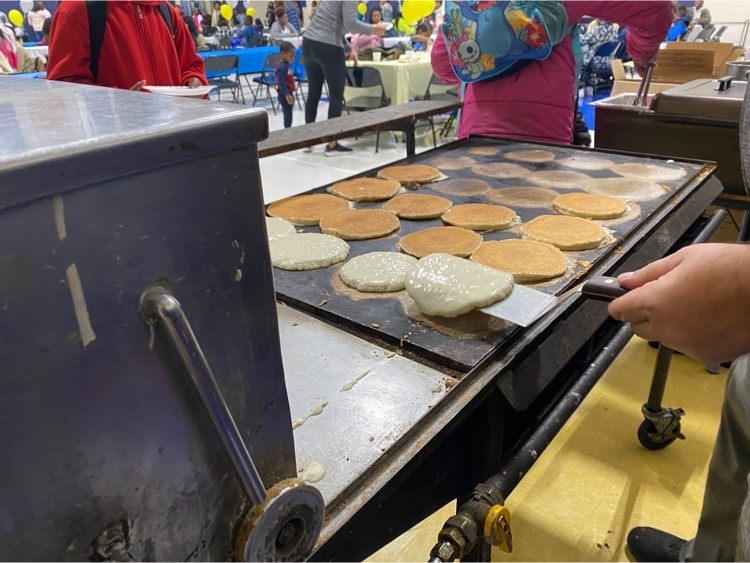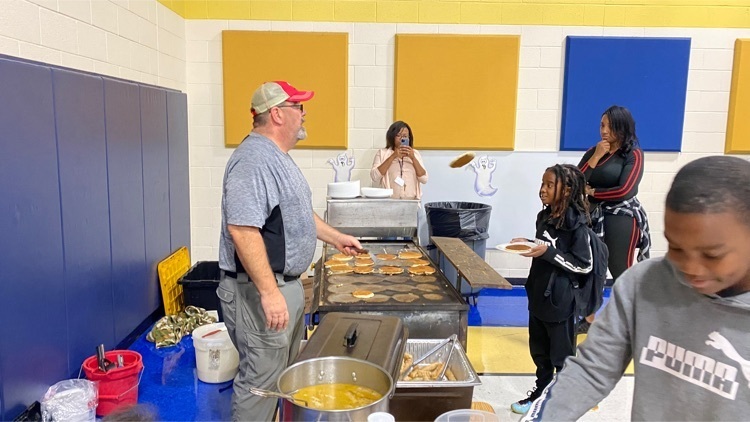 We will be hosting at Town Hall Meeting next Monday, September 26th at 6:00pm in the Fordyce Building Board Room. We will also simulcast this meeting on the Euclid City Schools Facebook Page. We will also host an Online Zoom Town Hall on Tuesday, September 27th at 11:30am. Both meetings will cover Student Success and Achievement in the Euclid Schools. This is an opportunity for Families and community members to learn more about the recent State Report Cards and the many ways the Euclid Schools are working to continue progressing in student achievement. You may submit questions, comments or concerns via email at
info@euclidschools.org

Don't forget that next Wednesday, September 14th, is a Teacher Professional Development Day. There will be no school for students on that day!