Welcome to the Euclid City Schools' Human Resources Department.
It is our mission to recruit, employ and retain highly qualified and highly motivated individuals to work with our youth. The Human Resources staff is here to assist you as you start the employment process with Euclid City Schools.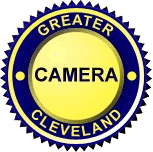 The Euclid City School District is a proud member of the Cleveland Area Minority Educators Recruitment Association (CAMERA). Click here for more information about CAMERA.
To apply for a position with Euclid City Schools, please click here to complete an employment application. As openings arise we will review all applications received.
To be considered for any teaching or non-teaching employment opportunities you must complete our online application.
Once you complete the application, please view our current list of vacancies.
o If there is an open position for which you are qualified and interested, you may apply for that opening online.
o If we do not have a vacancy currently posted, you may still apply and your application will be kept in our database for review as needs arise.
For all certified, teaching, and administrative employment inquiries, contact the Human Resources coordinator at 216-797-2906.
For all classified and non-teaching positions, contact the Human Resources coordinator at 216-797-2908.
Interested in becoming a substitute?
The Renhill Group is responsible for securing all substitute teachers. If you are interested in substitute teaching for Euclid Schools, please complete the online application through The Renhill Group by clicking here.
ALL new employees and volunteers must pass a Background Check through BCI&I
If you have not completed an Ohio Background Check and a Federal Background Check within the last 12 months, you may complete this through the Human Resource Office.
There is a $22.00 fee for the Ohio Background Check and a $25.25 fee for the Federal Background Check. You must provide a Money Order for the total amount due at the time fingerprinting is done. Money Orders should be made payable to Euclid City Schools.
Non-Discrimination Policy:
It is the policy of the Euclid Board of Education that there shall not be any discrimination on the basis of race, color, national origin, citizenship status, religion, sex, sexual orientation, economic status, age, disability, or genetic information in employment or educational programs and activities. Inquiries concerning the application of Title VI, VII, IX and Section 504 may be directed to the compliance office.
FMLA: