Department of Public Safety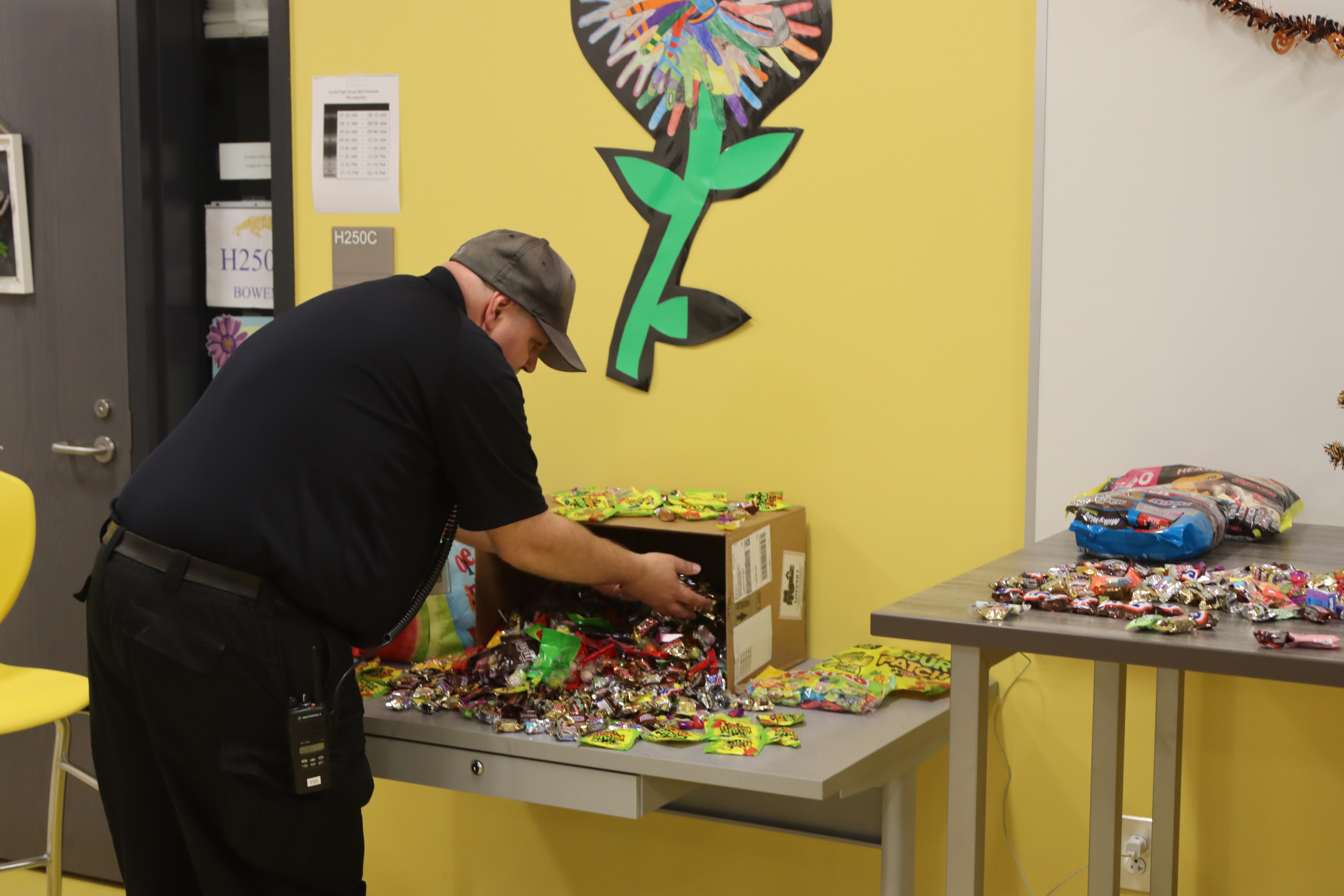 The Department of Public Safety is committed to providing safe and welcoming experiences to all who enter a Euclid Schools building. Comprised of a well-trained staff of officers, the Department of Public Safety is responsible for monitoring those who enter and exit the building and help maintain a positive culture in each building.
While the Department of Public Safety staff is the most visible asset the Safety team has, they use many tools to help them keep the Euclid Schools safe. Two Dispatchers help monitor over 800 cameras placed around our campuses to stay vigilant and monitor the buildings. Our public entrances are equipped with weapons-detection systems that help keep prohibited materials from entering our buildings. Each school building is attended to by an armed officer who has been OPOTA certified to manage and respond to any violent situation. Furthermore, many of the cameras throughout the buildings are capable of running advanced analytics that will alert dispatchers and monitors of any potential threats.
Upon entering any of our buildings students will encounter multiple layers of security and systems to create a healthy and secure environment. Starting with our BiPolar Ionization systems that purify the air we breathe to our license plate and facial recognition cameras, and the Evolve metal detection equipment, our number one priority is the safety and well-being of our students and staff.
While nothing is 100% foolproof, it is our responsibility to make every effort to keep our students, staff and community as safe as possible. It is important to remember that, regardless of the safety measures the district employs, "See Something, Say Something" is still the most effective way to protect our community. If you see something suspicious, please speak up. The Euclid Schools Anonymous Tip Line is always available at (216) 797-STOP and is a great way for anyone to report safety concerns or suspicious activities.
New Additions for the 2023-2024 School Year
Many improvements and additions have been made to our buildings and classrooms to address health, safety and wellbeing.
Each school building is being outfitted with ballistic "window glazing," which will further harden the exterior of our buildings making it more difficult to gain access to the interior of our buildings.
Additionally, we have worked over the summer to upgrade our districtwide security camera system to better observe our campuses and monitor visitors.
The Board of Education also approved the hiring of additional armed security personnel so that each of our school buildings are as safe as possible. These armed security personnel will be highly screened and certified as they will be tasked with keeping the buildings safe from unwanted intruders.
At the end of last school year, the Department of Public Safety launched the pilot program for sounder alarms around the Secondary Campus. This year, all emergency exits are equipped and armed with sounder alarms that notify when a door has been opened without authorization. While the door lets out a loud alarm, safety dispatch is notified and the nearest camera is automatically pulled up so that dispatchers can immediately monitor the activity and alert nearby responders.
Door Opening Prevention System Trainings