"Brown Girl Dreaming" is a memoir of Jacqueline Wood's childhood, growing up in South Carolina and New York during the 60's. This memoir has won the 2014 National Book Award and is a New York Times Bestseller.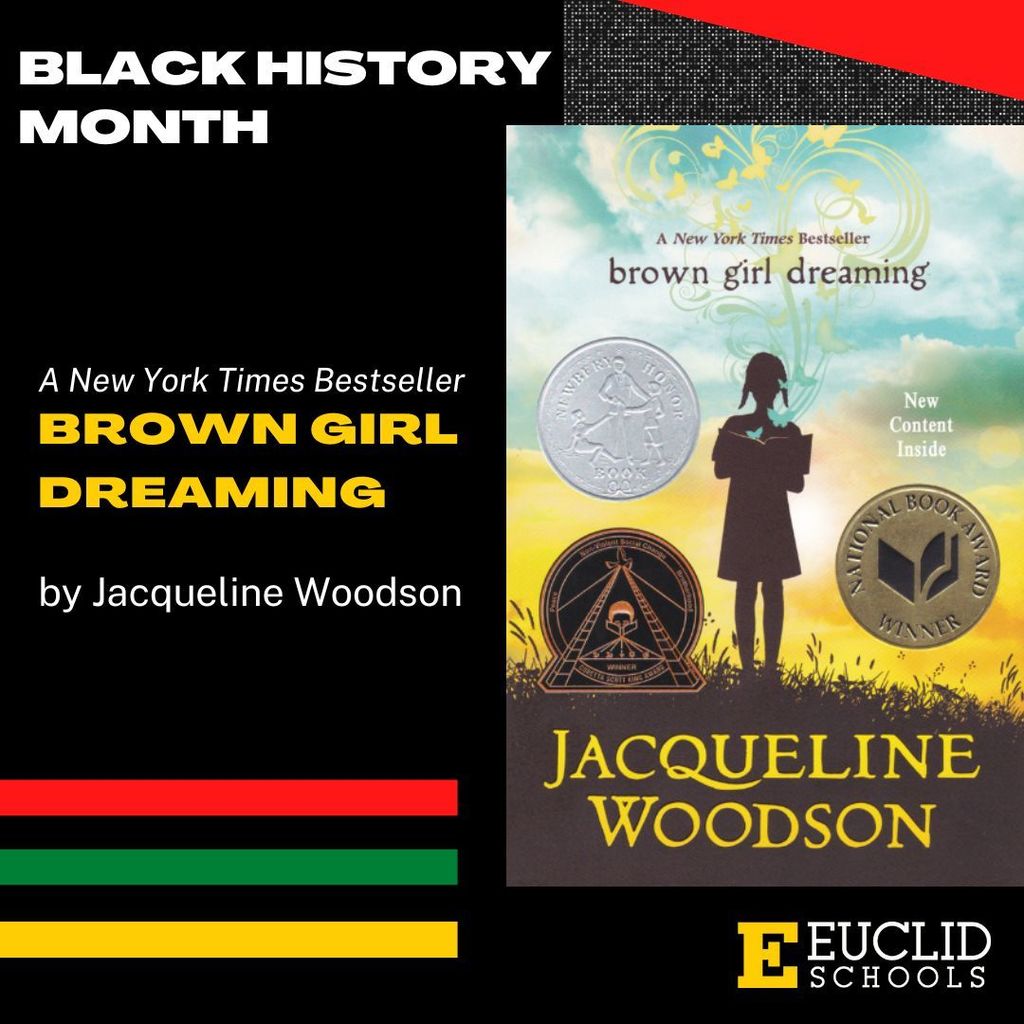 Known as the "First Lady of Civil Rights", Rosa Parks was a civil rights activist best known for significant role in the Montgomery Bus Boycott.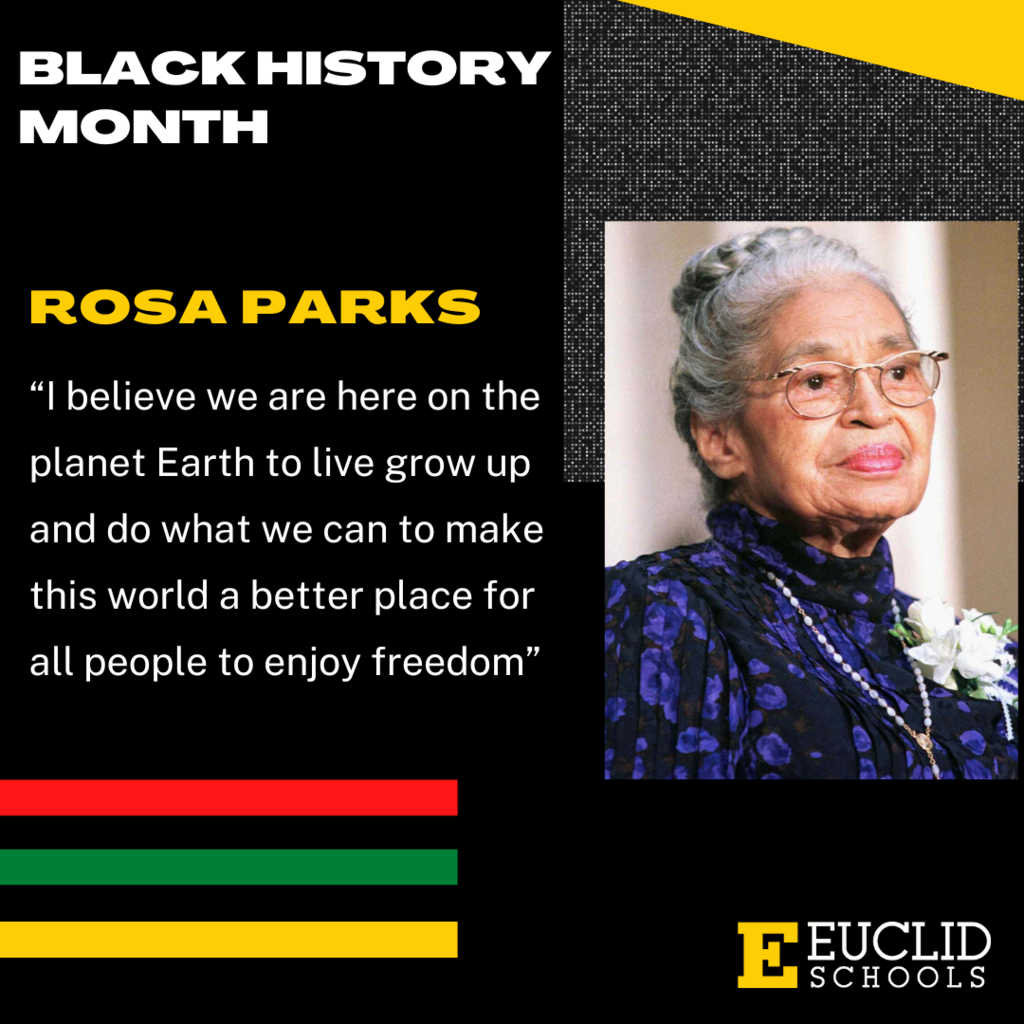 Reminder! There is NO SCHOOL for Euclid Students K-12 Today, Wednesday, February 8th. Teachers will be participating in a Professional Development Day.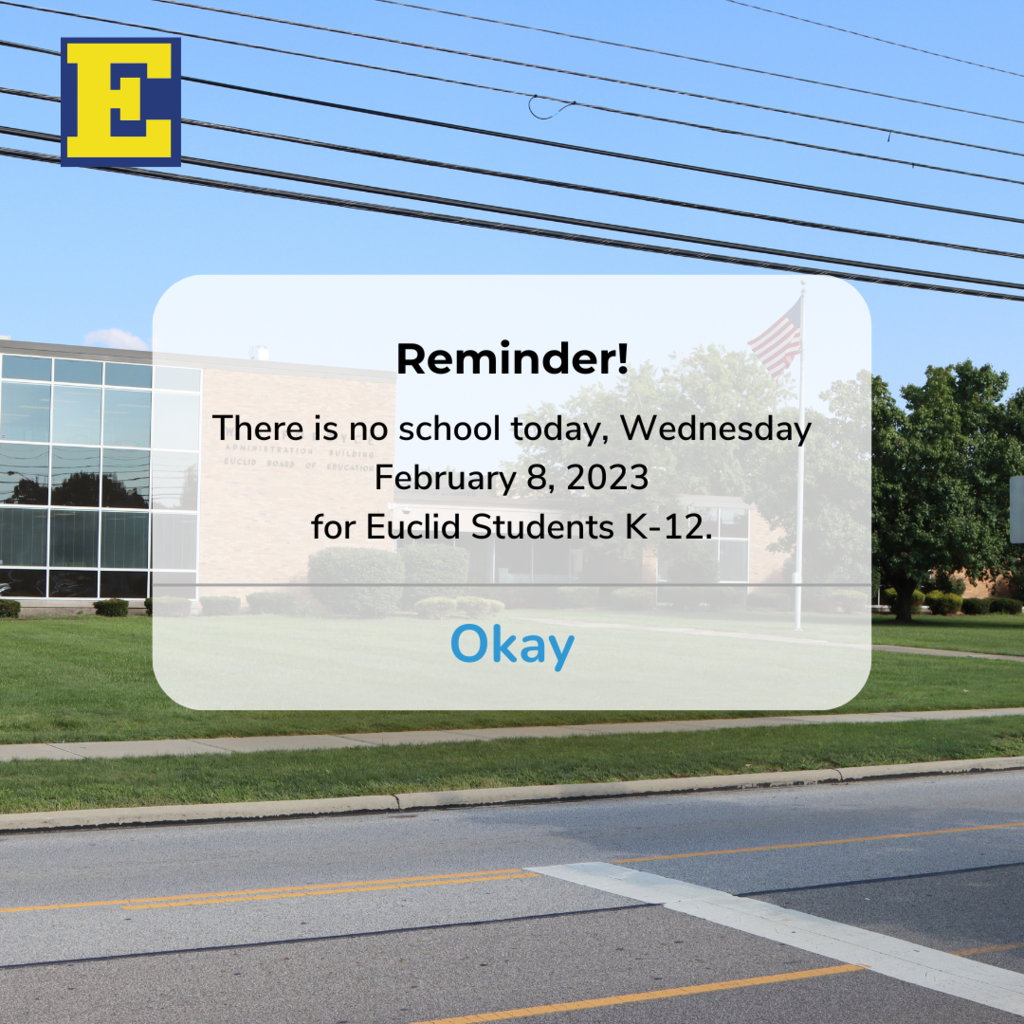 Remember there will be NO SCHOOL for Euclid Students K-12 tomorrow, Wednesday, February 8th, for a Teacher Professional Development Day.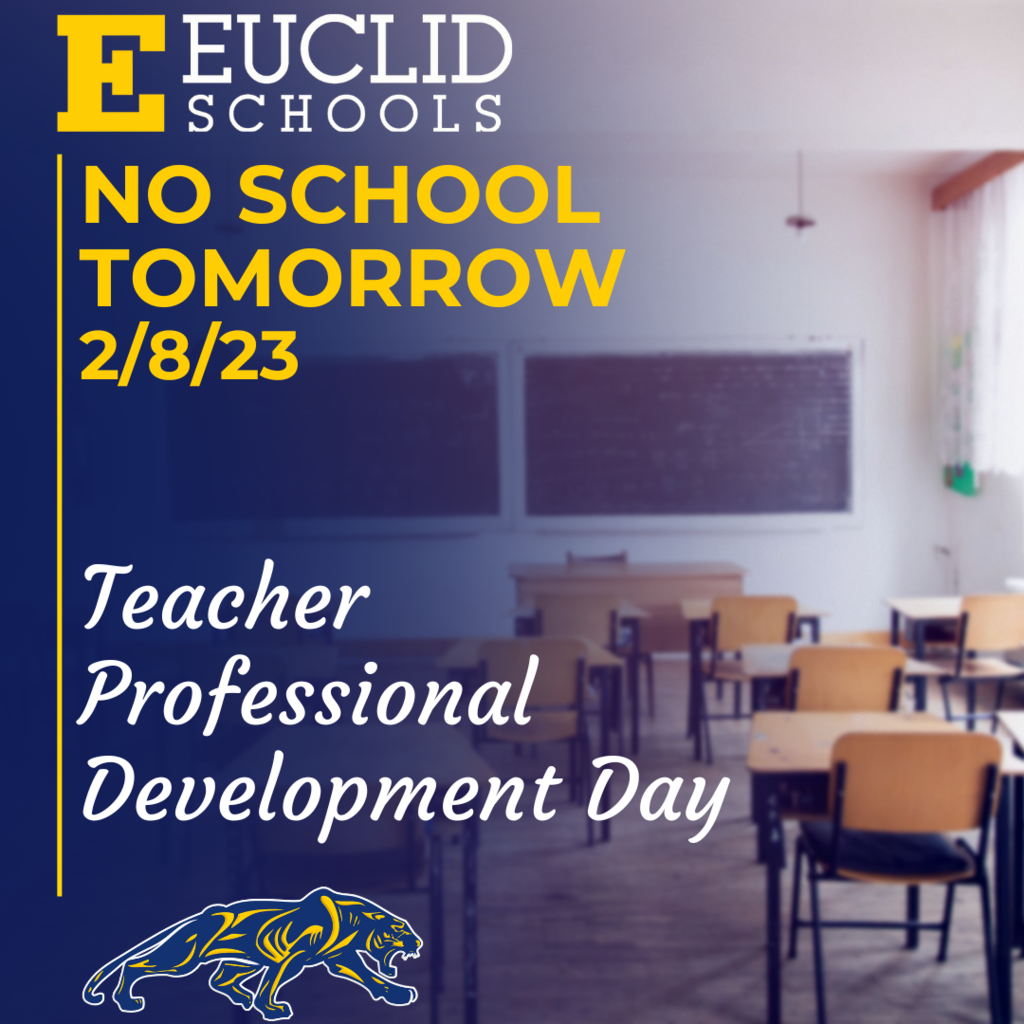 Cameron A. Granger, also known as Sandra's son is an Alumni of Euclid Schools, Skowhegan School of Painting & Sculpture and Forbes 30 Under 30. Cameron's works have been featured in museums around the world. One of Cameron's most notable work, "Pearl", is a video inspired by the rigorous archival & homemaking practices of his grandmother. Cameron uses his work as a means to quilt his communal and familial histories, redacted by Empire, into new, not just potential, but inevitable futures. To learn more about Cameron A. Granger and his works, check out his website here
https://camgranger.com/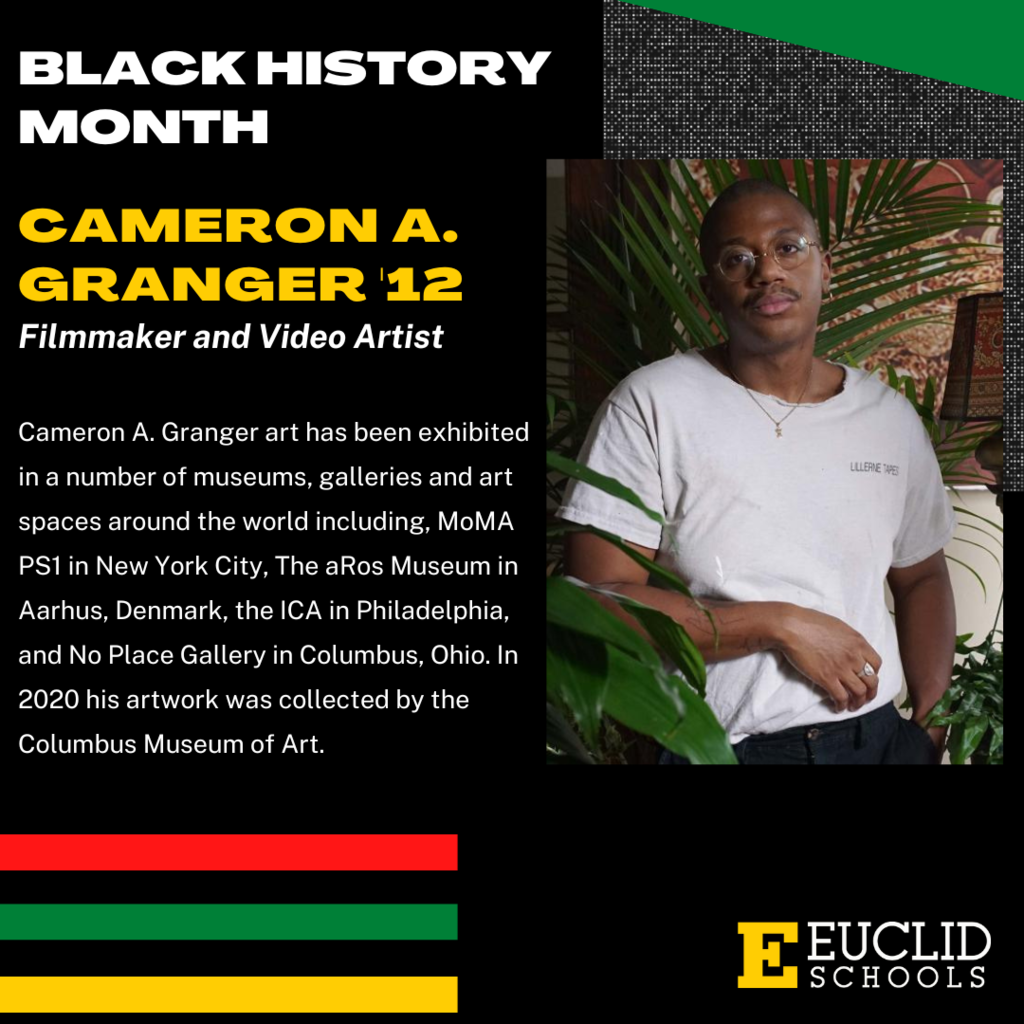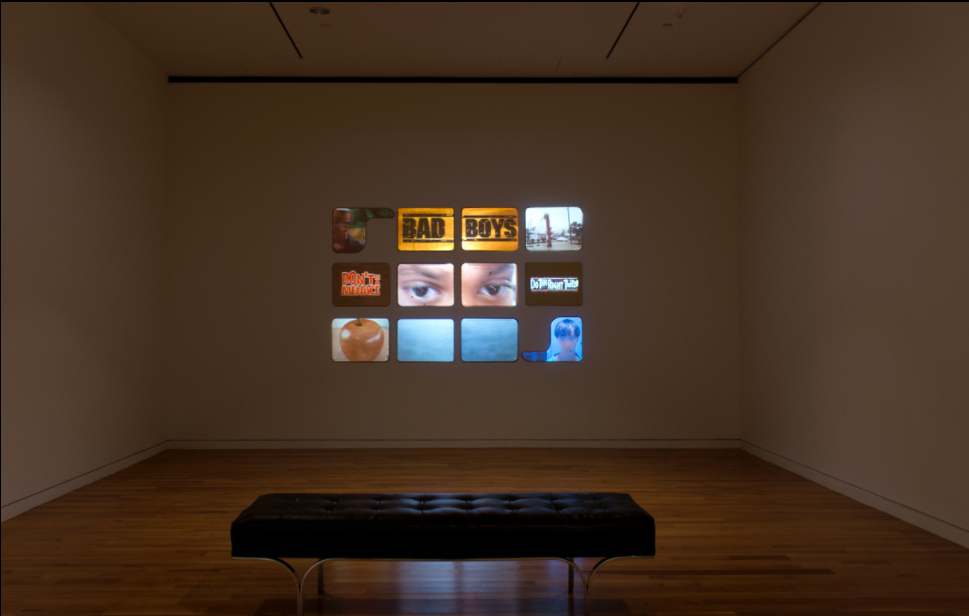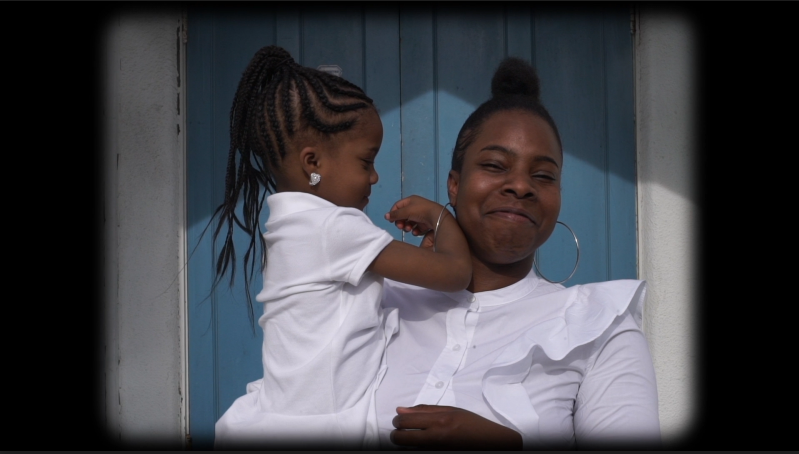 In 1976, President Gerald Ford called upon the public to "seize the opportunity to honor the too-often neglected accomplishments of Black Americans in every area of endeavor throughout our history." Marking the first nationally recognized Black History Month.

Malcolm X was an African American leader in the civil rights movement, minister and supporter of Black nationalism. His charisma and speaking skills helped him achieve national prominence. He was assassinated in 1965, but his book The Autobiography of Malcolm X, continued to popularize his ideas and inspired the Black Power movement.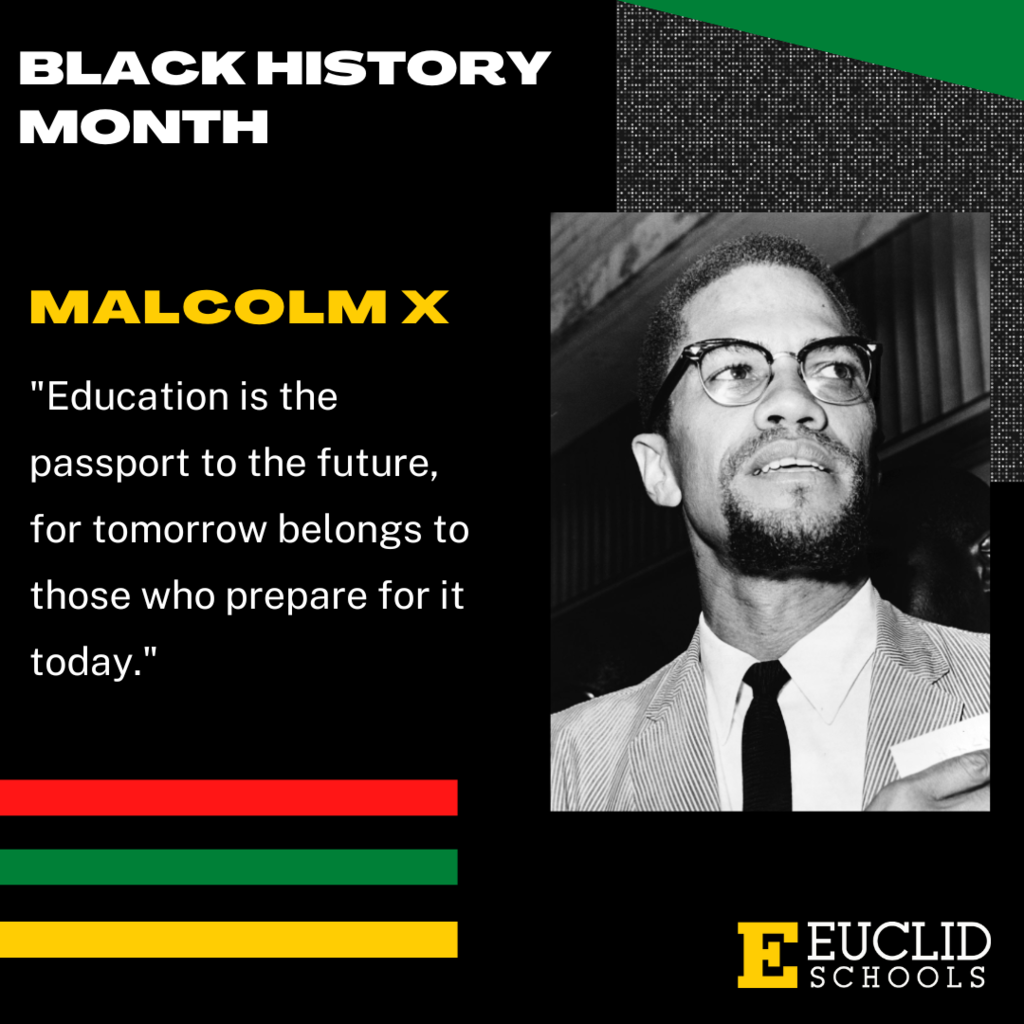 Michelle Obama is a lawyer, author and former First Lady of the United States. She is the first African-American First Lady and has become a role model through her four main initiatives: healthy families, higher education, international adolescent girls education and service members and their families.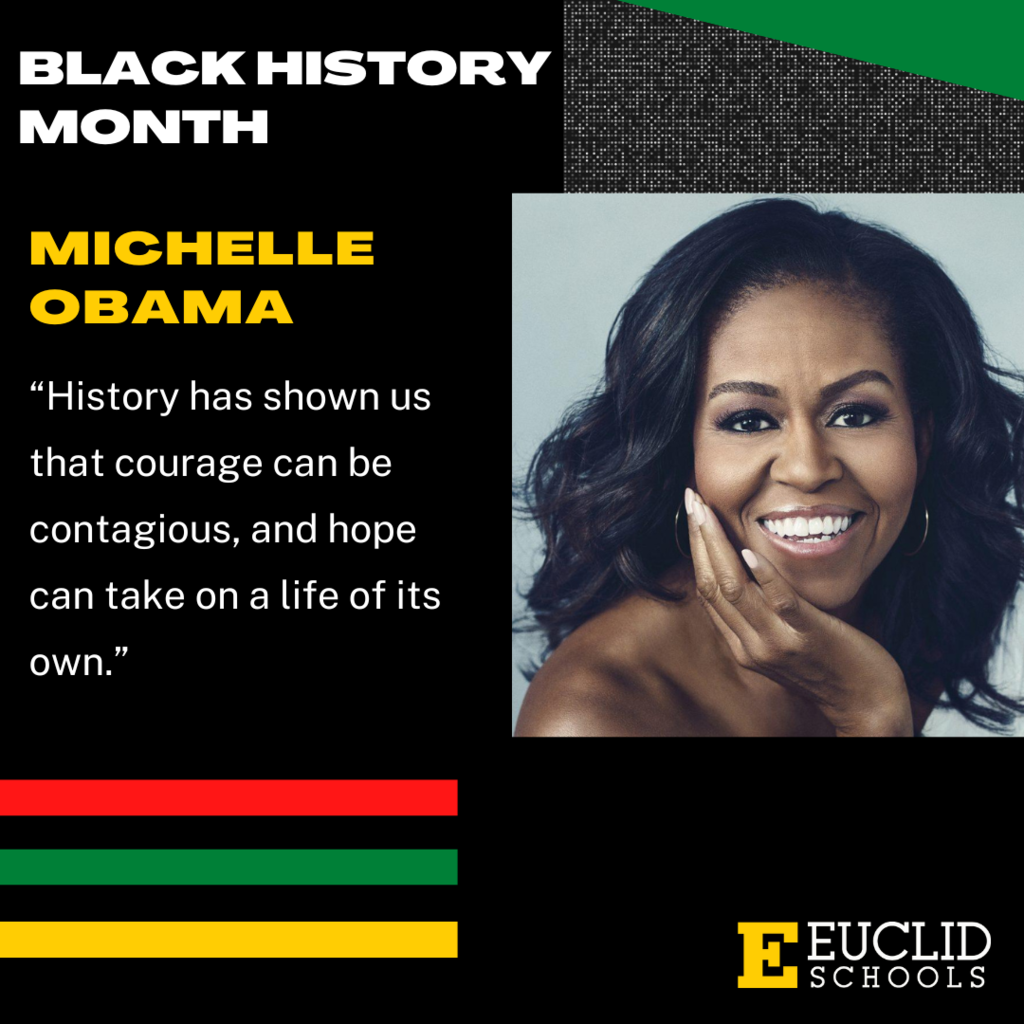 Written by basketball legend Kareem Abdul-Jabbar, "What Color is My World?:The Lost History of African-American Inventors" shines light on African American inventors who have changed the world.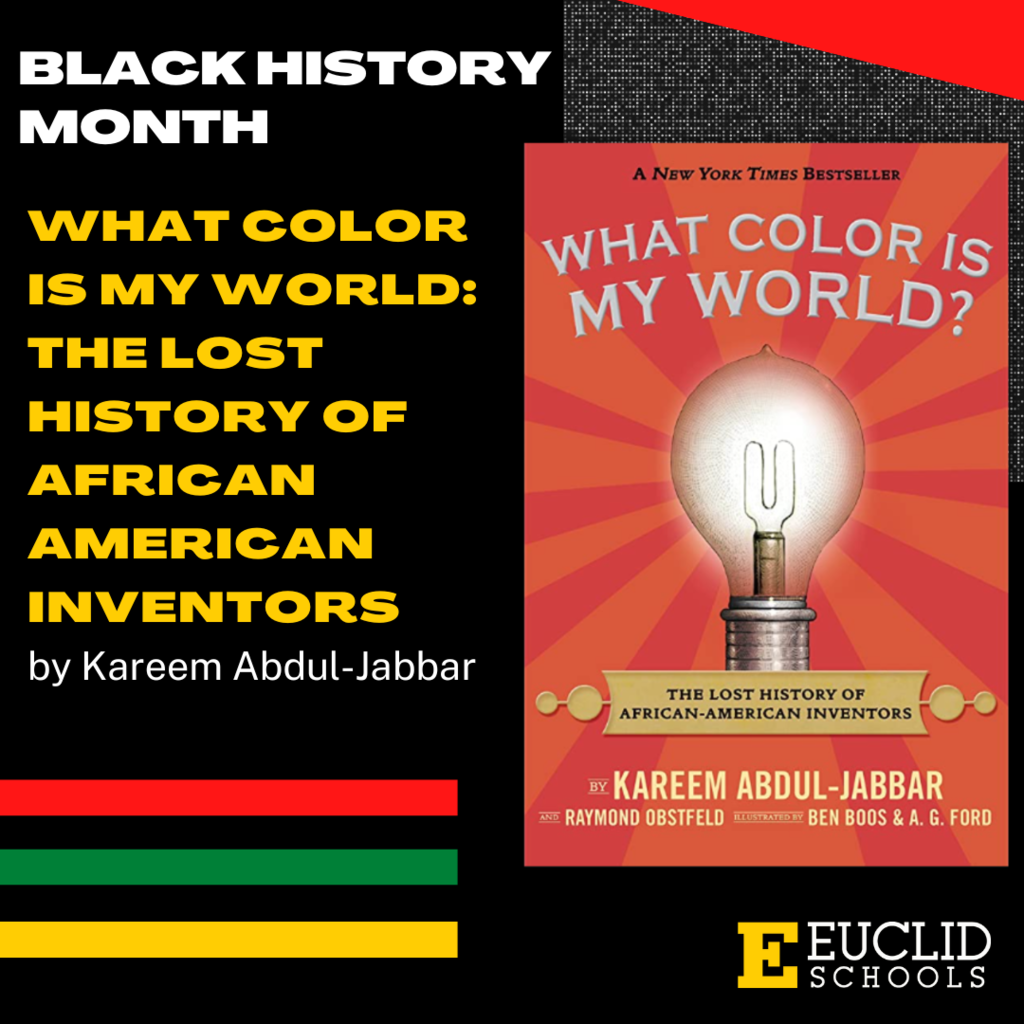 Known as the "Father of Black History", Carter G. Woodson was a distinguished author, editor, publisher and historian whose dedication to celebrating the historic contributions of African Americans led to Black History Month. Today, we celebrate him and his accomplishments that influenced the recognition of Black History Month.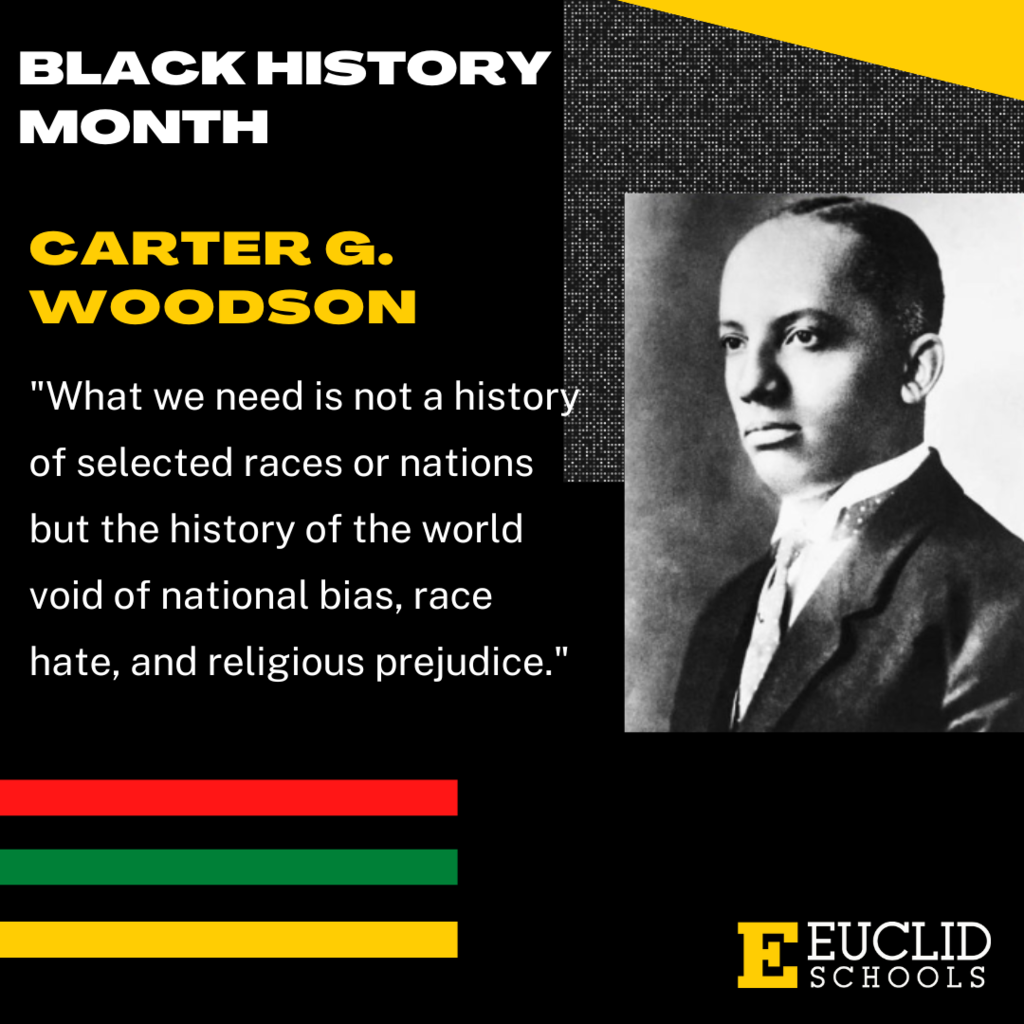 We are deeply saddened to inform you of the passing of a student from the Early Learning Village on January 27th. Our heartfelt condolences are with the student's family during this very difficult time. As we would like to respect the privacy of the student and their family, no further information will be given at this time. The loss of a young life is sure to raise many emotions, concerns and questions for our entire school community, especially our students. The Euclid Schools has a Crisis Intervention Team, made up of professionals trained to help with the needs of students, parents and school personnel for difficult times like this. We have counselors available at the ELV for anyone who may be grieving and looking for assistance. We encourage you to reach out to the ELV administration team if you would like to utilize those resources. The following link also provides suggestions and resources to help children deal with grief:
https://www.nasponline.org/resources-and-publications/resources-and-podcasts/school-safety-and-crisis/mental-health-resources/addressing-grief/when-grief/loss-hits-close-to-home-tips-for-caregivers
The best support for your children during this time may be to continue their normal daily routines, including going to school and attending extracurricular activities. We encourage you to actively listen to your child and monitor their mood and temperament. If you have concerns, questions or need support for your family, please do not hesitate to contact counselors or administrators at your school.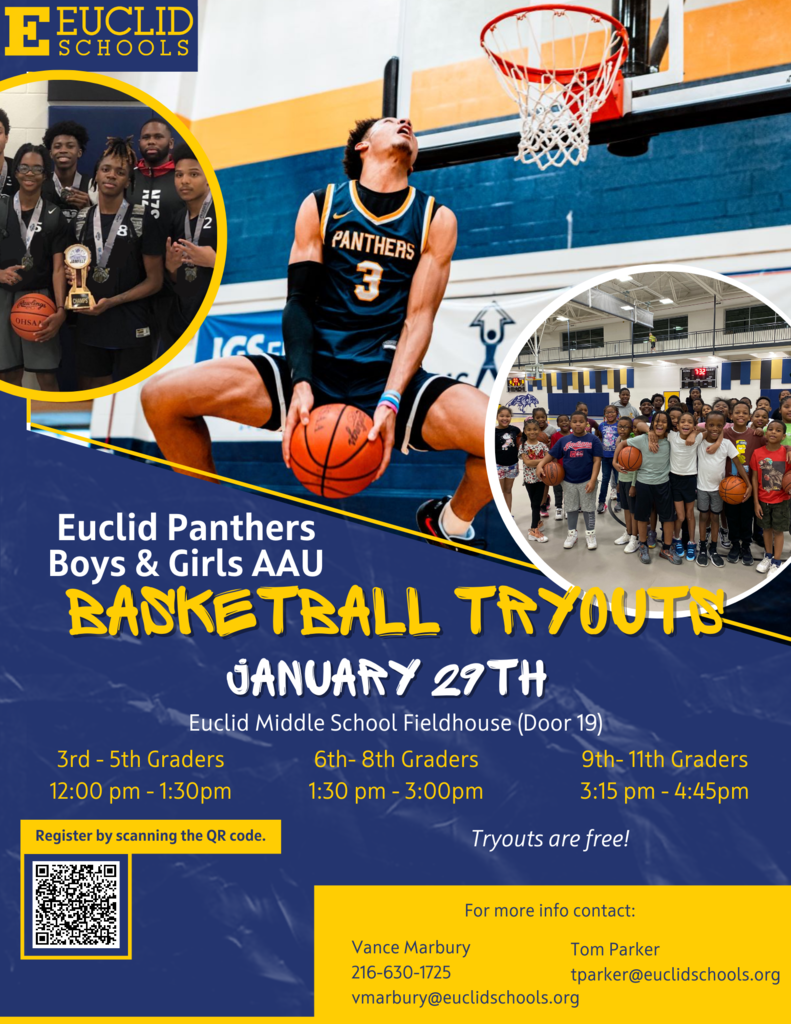 Good Morning, Due to a power outage currently affecting the Educational Options Center and the surrounding area, the Educational Options Center will be closed for the remainder of the day. All building activities will be canceled today. We expect service to be restored sometime later today.


A reminder that there is NO SCHOOL tomorrow, January 16th, in observance of Dr. Martin Luther King Jr. Day. Celebrate the life and legacy of Dr. Martin Luther King Jr. with some of our suggested events:
https://www.euclidschools.org/article/962246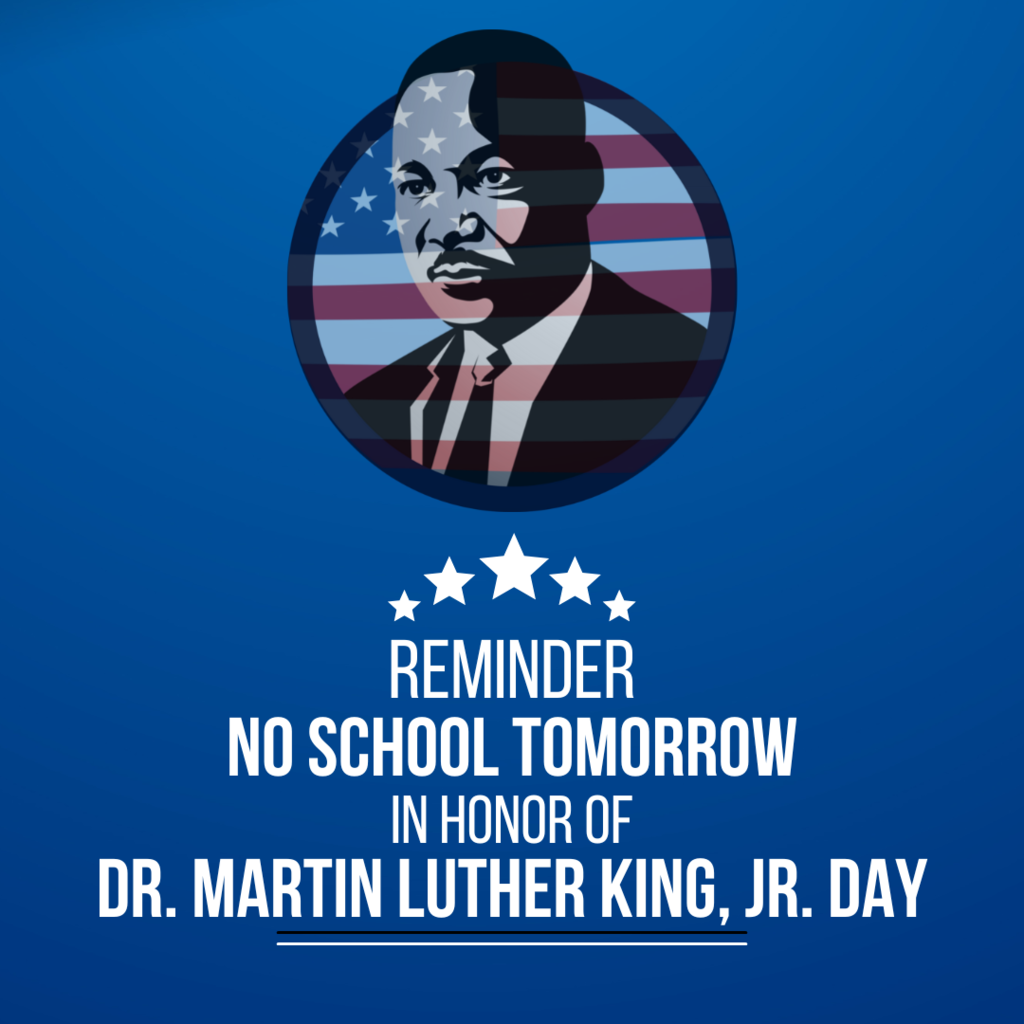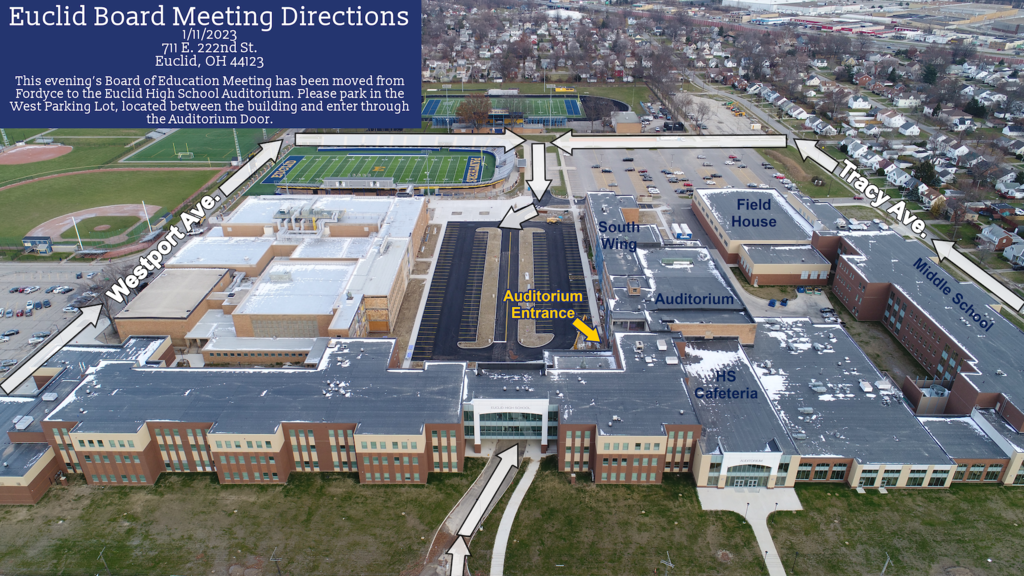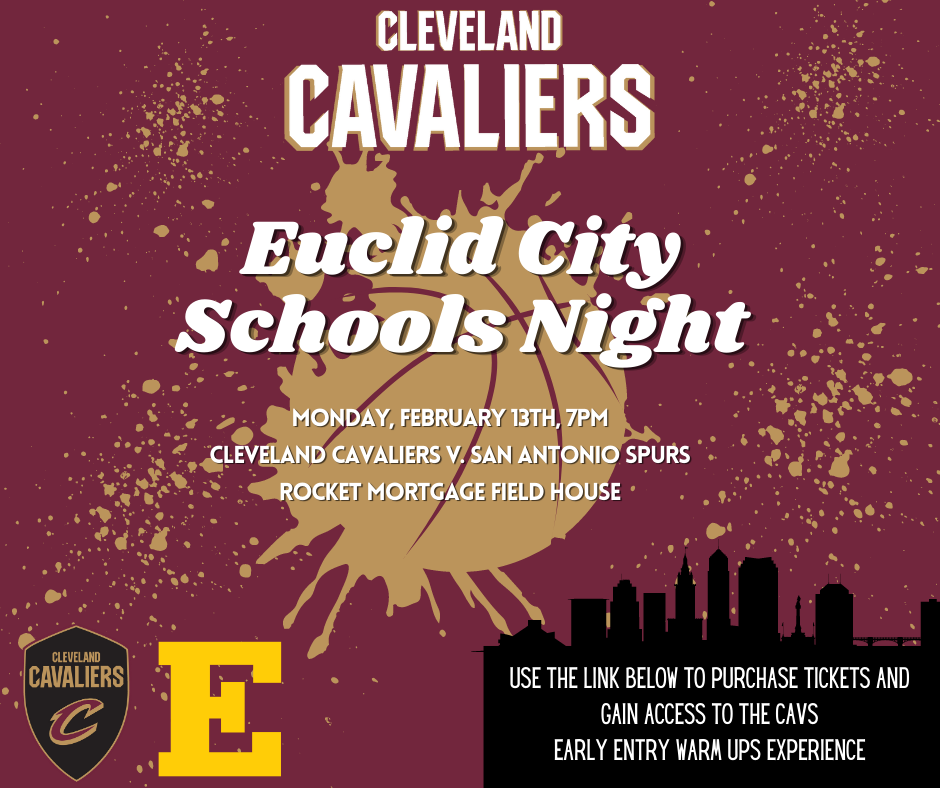 This Wednesday Renhill Group will host open interviews at the Fordyce Building from 10am - 1pm.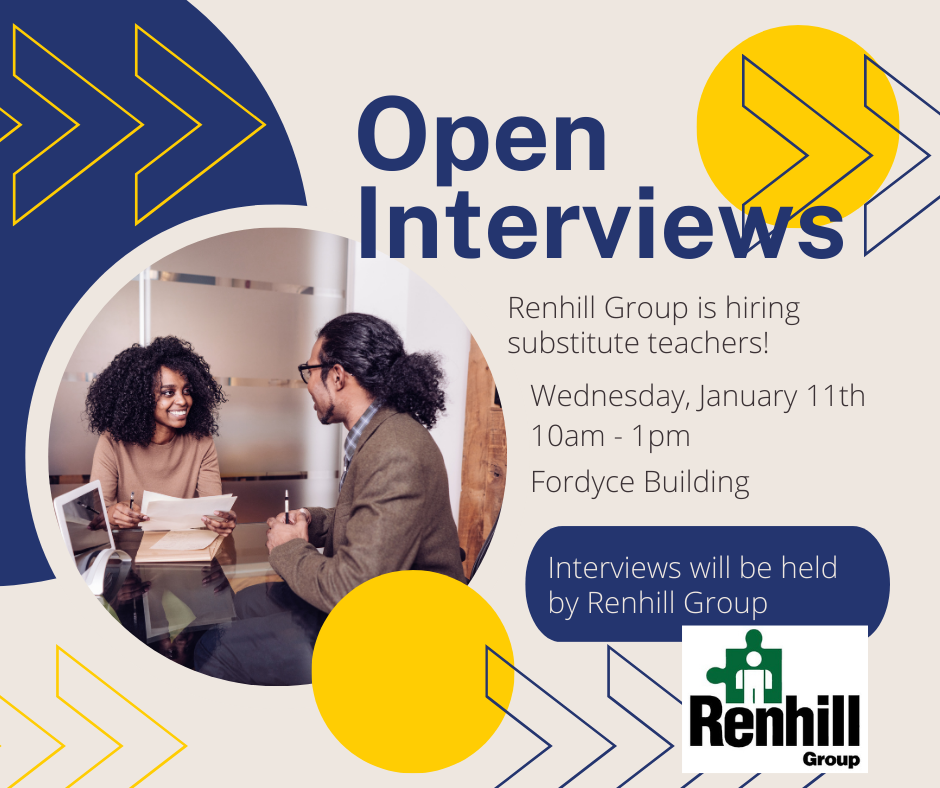 Habari Gani! Enjoy the seven days of Kwanzaa, may they bring you prosperity, unity and peace.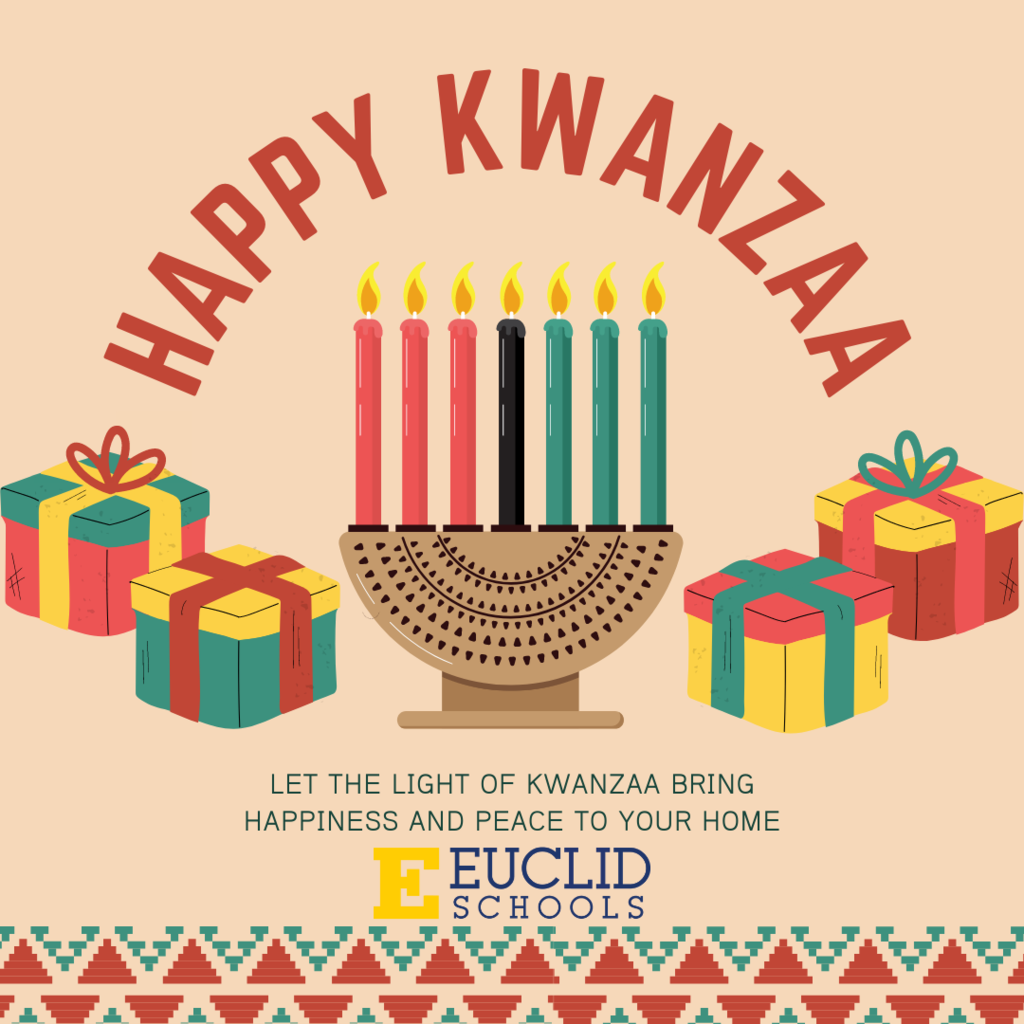 Merry Christmas to all of our students and their families that celebrate the holiday. May you have a wonderful day full of presents, family and joy.